One Direction singer Zayn Malik has become embroiled in a Twitter debate after weighing in on the current events in Gaza with a '#FreePalestine' tweet.
Since being posted, the tweet has received thousands of retweets and responses, however, not everyone is pleased with the singer's comment.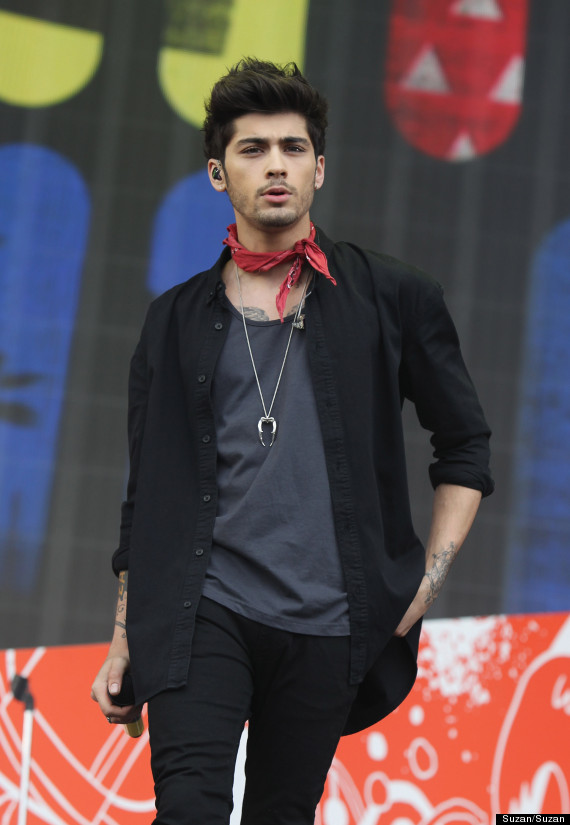 Zayn Malik
While some fans have applauded Zayn's stance, a number of other Twitter users have criticised him, claiming he shouldn't be getting involved.
A handful of the tweets sent in reply to Zayn also include threats of violence.
@zaynmalik Funny to see how a "pop star" is trying to get involved in politics.

Do some researches before you tweet!!!

July 28, 2014
@zaynmalik Well done son. If we can't even use our voices for good then maybe we should shut up. Death threats just 4 caring about kids!

— Sid (@khany69) July 28, 2014
I am so proud of @zaynmalik. He gets so much stick but he still tweeted. #FreePalestine 🙏

— 1D Updates (@1DTrace) July 28, 2014
@zaynmalik u dont really know what happend here so u cant say free palestine

— Niall pls follow me (@shirmizrahi2) July 28, 2014
@zaynmalik Finally !! you made us all proud , Muslim or not we're humans and we need to support Palestine !!

— Molly (@MollyOsama) July 28, 2014
Zayn's tweet comes just a week after an identical tweet was sent from Rihanna's account. However, the 'Umbrella' singer's comment was deleted just eight minutes later and sources claim it was never meant to be sent.
The ongoing conflict in Israel and Gaza has dominated the news in past weeks and recently, a team of Israeli filmmakers publicly lent their support to a petition calling for a ceasefire.
Earlier this year, Zayn was at the centre of another Twitter storm when a video of him smoking a roll-up, which Louis Tomlinson referred to as a 'joint', was leaked online.
LIKE US ON FACEBOOK | FOLLOW US ON TWITTER