Charlie Lawson has teased fans with the details of his character Jim McDonald's return to 'Coronation Street', revealing that Jim will make his surprise comeback as one of Peter Barlow's fellow prisoners.
Peter is currently in jail after being wrongly arrested for the murder of Tina McIntyre and he gets a shock when he realises 'The Landlord', who can help him smuggle booze in, is a former Weatherfield resident.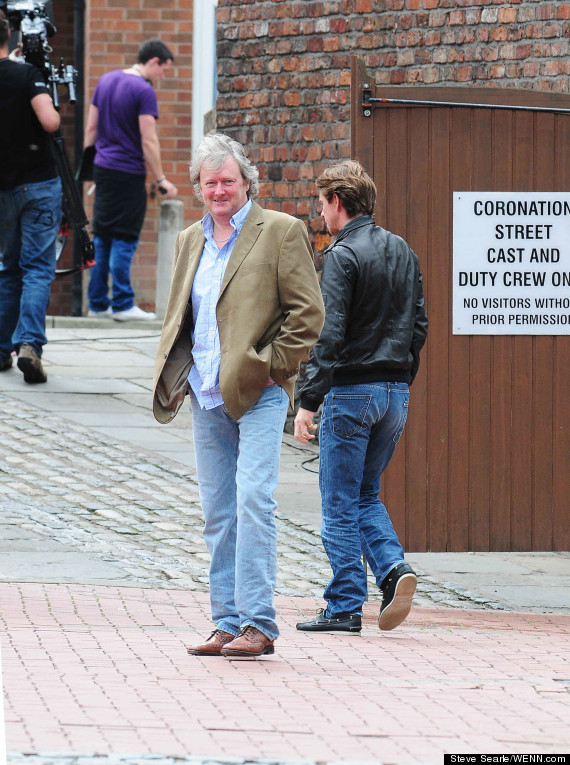 Charles Lawson
Jim will agree to sell Peter as much alcohol as he likes, however, he does expect a favour in return.
Speaking to Radio Times, Charlie explains: "Jim asks Peter to ask Ken to get a message out and [his son] Steve comes along.
"We've also shot Liz [McDonald, Jim's former wife] coming along which was brilliant. Good scenes. I'm glad to say we haven't lost it.
"Jim thinks the lady doth protest too much. He wonders who she is trying to convince. But she says, 'My new man is twice the man you'll ever be!'
"Yet underneath it all, Elizabeth McDonald will always be in love with Jim and vice versa."
While Peter is in prison, Tina's killer Rob Donovan is doing his best to make sure the truth remains under wraps and viewers will see him attempt to destroy evidence in coming weeks.
Jim isn't the only 'Corrie' character getting ready to return to the soap next month, as Ken Barlow, played by Bill Roache, and Michael Le Vell's character Kevin Webster will also return in August.
LIKE US ON FACEBOOK | FOLLOW US ON TWITTER