Cosmopolitan magazine is well-known for its sex advice, but until recently its content has focussed almost entirely on heterosexual sex.
Now, in a new coming of age (ignore the pun), Cosmopolitan has expanded to feature more gay and lesbian-friendly content. Hurrah.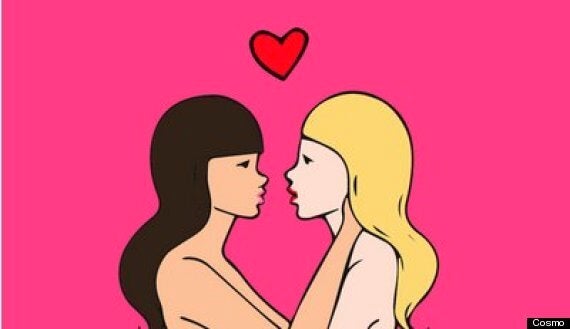 And to say the guide has been well-received would be an understatement.
HuffPost Gay Voices' James Nicholls called the piece "promising", while The Slate's June Thomas says the guide blew her mind.
Often lesbians and gay men have to translate material so that it applies to them, writes June. But this guide offers a readily accessible alternative.
"Queer readers can't stare at The Joy of Sex—or straight porn—and easily extrapolate what to put where. Yes, there have been lesbian and gay sex guides on the market for many years, and queer porn is easily accessible, but buying these products requires something of a commitment to a gay identity," she says.
"As a young woman, I remember madly searching for any kind of written content about gay people and desperately inhaling newsmagazine cover stories and any other mention of homosexuality."
What do you think of the guide? Let us know in the comments below.