If you're after a new iPhone 6 but you think paying around £600 is just well... too cheap, then this is the phone for you.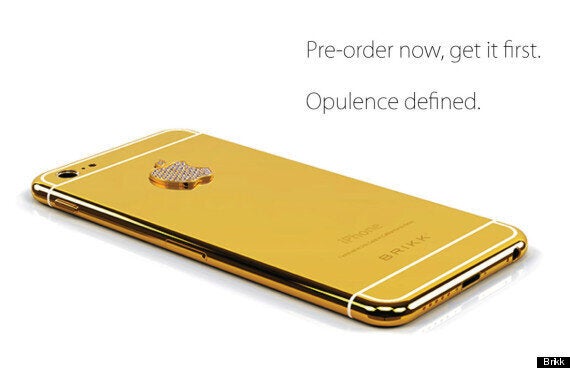 This is the Brikk Lux diamond-encrusted handset available for pre-order although you will have to wait a month longer than the general release while they stick all the shiny things to it.
As well as precious stones it comes in a choice of 24-carat yellow gold, 24-carat pink gold or pure platinum.
All this completely unnecessary and non-functional embellishing will cost between £2647 and £5179 depending on how bling you want to go.
A lot of work goes into each one - every phone is actually disassembled before being hand polished and plated in up to seven different metal layers.
After the diamonds are applied they are then put back together and tested before being shipped.
Your new phone will have no extra features but will be extra shiny and visible when walking the streets at night.
Related