Jessie J is clearly pulling out all the stops with her comeback to the music scene, and has roped in rapper Nicki Minaj and chart-topper Ariana Grande to help her deliver a smash hit.
With three stars as big as Jessie, Nicki and Ariana teaming up, the result was never going to be a subtle, understated offering, and 'Bang Bang' is every bit as energetic and exciting as you'd expect from the trio of divas.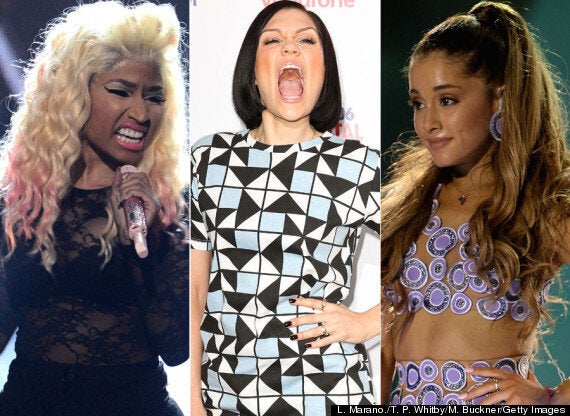 Jessie J, Nicki Minaj and Ariana Grande
We'll admit that when we first heard that the former 'Voice' judge was collaborating with two of the biggest names in music, we were a little worried she might suddenly burst into some of the 'over-singing' she's become known for her in her live performances to try and keep up.
Thankfully Jessie manages to reign it in (at least a little...), rather than delivering the 'shrieking and hollering like she's just stubbed her toe' sound that some of her critics have called her up on in the past. The result is an extremely catchy pop song that plays to all three stars' strengths. We'd say it was an "everything but the kitchen sink" affair, but if you listen very closely you can hear the kitchen sink in there too.
'Bang Bang' is available to download on iTunes now, and acts as the lead single from Jessie's currently-untitled third album, which is tipped for release later this year.
All we can say is that with a song this big, and with three huge stars at the helm, we can't wait to see what the video's going to be like...