Dodgy nana dancing is obviously not something that affects Joan Collins judging by these fabulous snaps of the star letting her hair down at a party over the weekend.
The actress, who, let us not forget is 81 years young, showed she's still got the moves - and the discotastic sequinned outfit - as she got her groove on at a party in St.Tropez.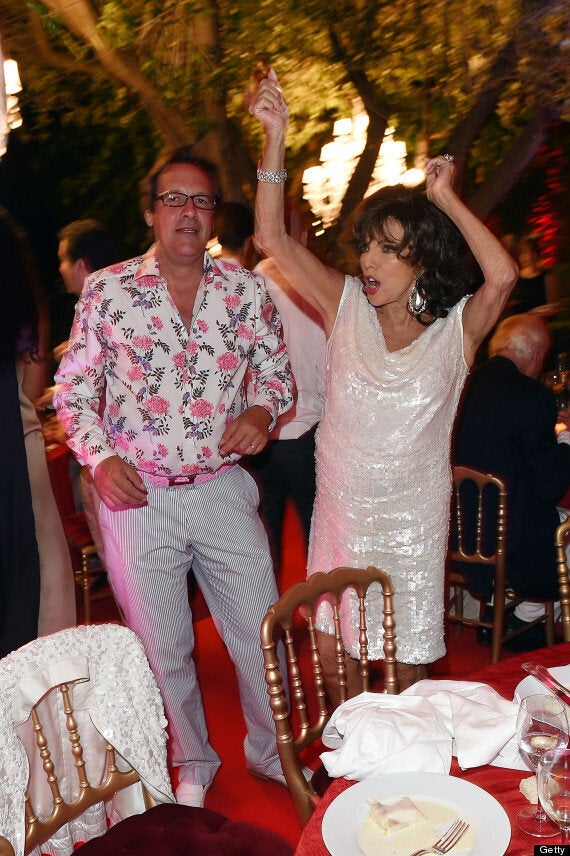 Joan Collins and her husband, Percy Gibson
And just when you thought it couldn't get any camper than Joany throwing her arms in the air (like she just don't care) in the South of France, we'd like to bring to your attention the fact that the bash was thrown by the gloriously titled Lady Monika del Campo Bacardi of Bayfield Hall.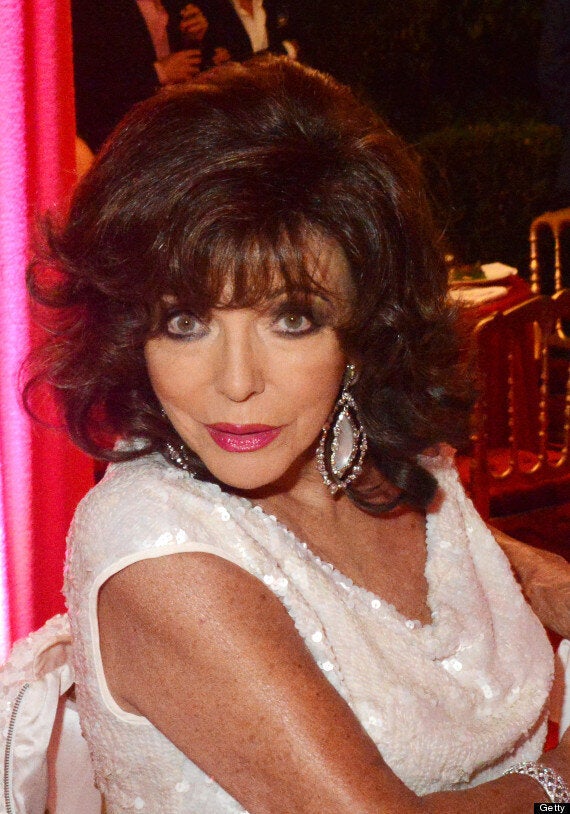 Also pictured at the bash was Joan's hubby Percy Gibson, although his moves (and outfit) were rather less impressive. Still, we're sure he proved to be handy if and when Joan lost her footing.
And you've got to admire the former 'Dynasty' star's stamina because this was the second party she had attended in days.
Earlier in the week, Joan was one of many celebs who attended Leonardo DiCaprio's Foundation Gala, where she caught up with goddaughter Cara Delevingne.
Now we know where the Brit model gets her party-loving antics from.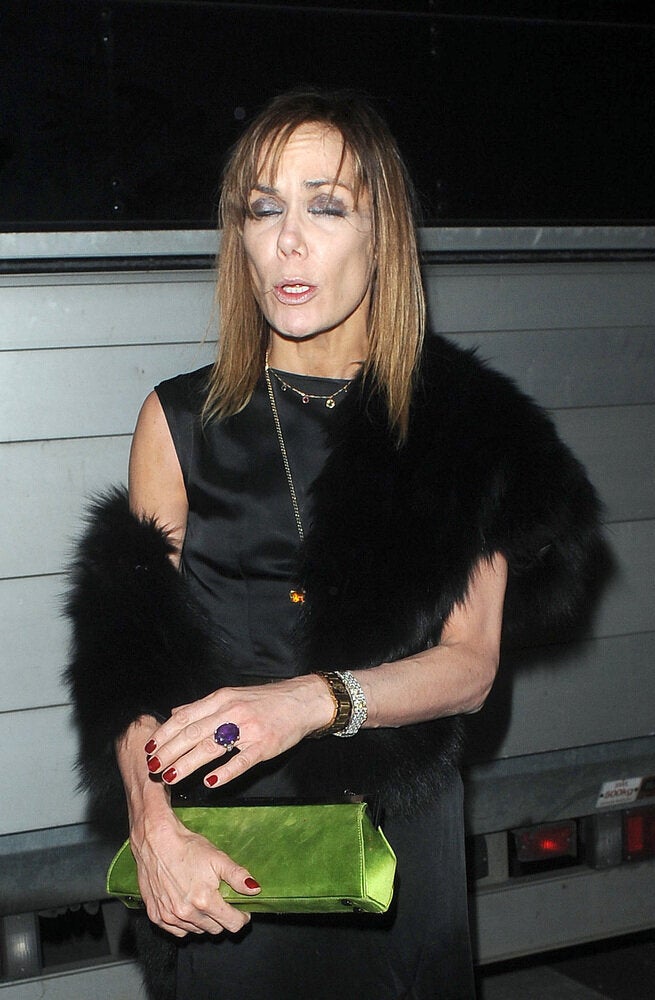 Tired And Emotional Celebs