Melanie Griffith caused a stir over the weekend, when she was photographed with her 'Antonio' tattoo covered up by what appeared to be a bandage, suggesting she's having it removed.
Melanie had the name of her husband Antonio Banderas inked on her arm during their marriage, but after the couple announced back in May that they were splitting up, it seems that the actress has had second thoughts about the tattoo.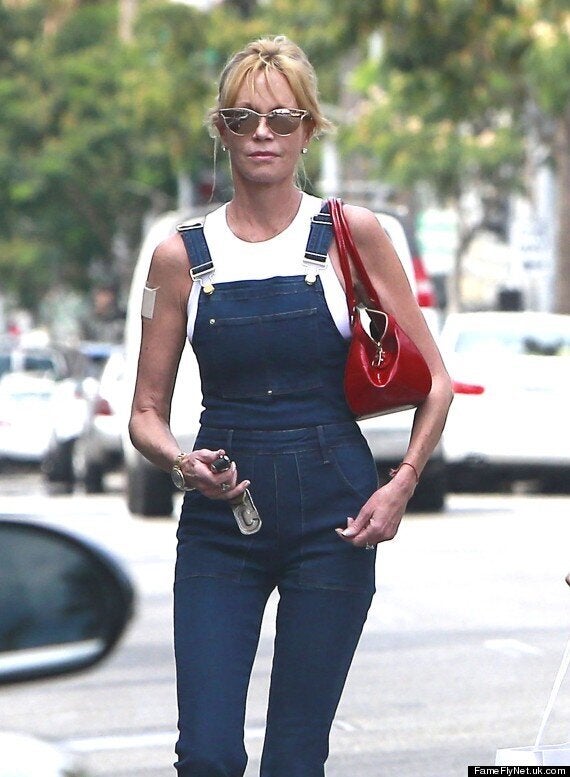 Melanie Griffith, covering her 'Antonio' tattoo with what appeared to be a bandage
And just to really drive her 'not getting upset over my divorce just listening to a lot of Pink and generally being fabulous' point home, Melanie showed photographers that in place of her husband's name, she'd written 'Mel' over her bandage in black ink.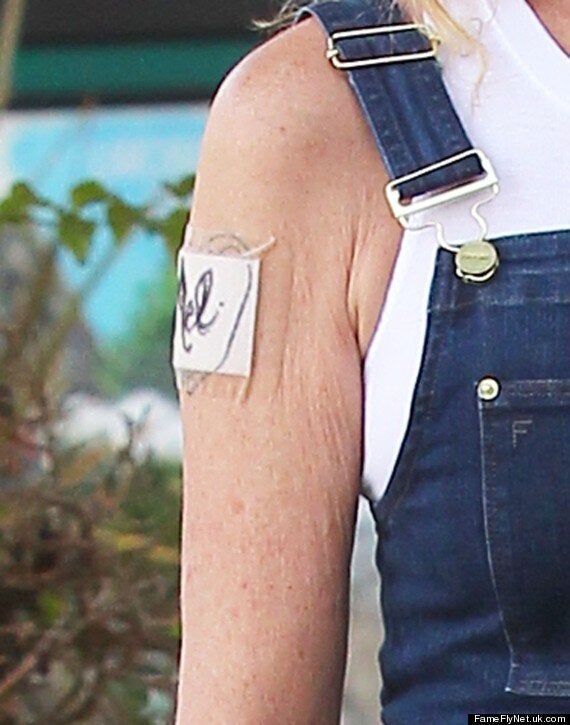 A close-up of the bandage shows 'Mel' written over the location of her 'Antonio' tattoo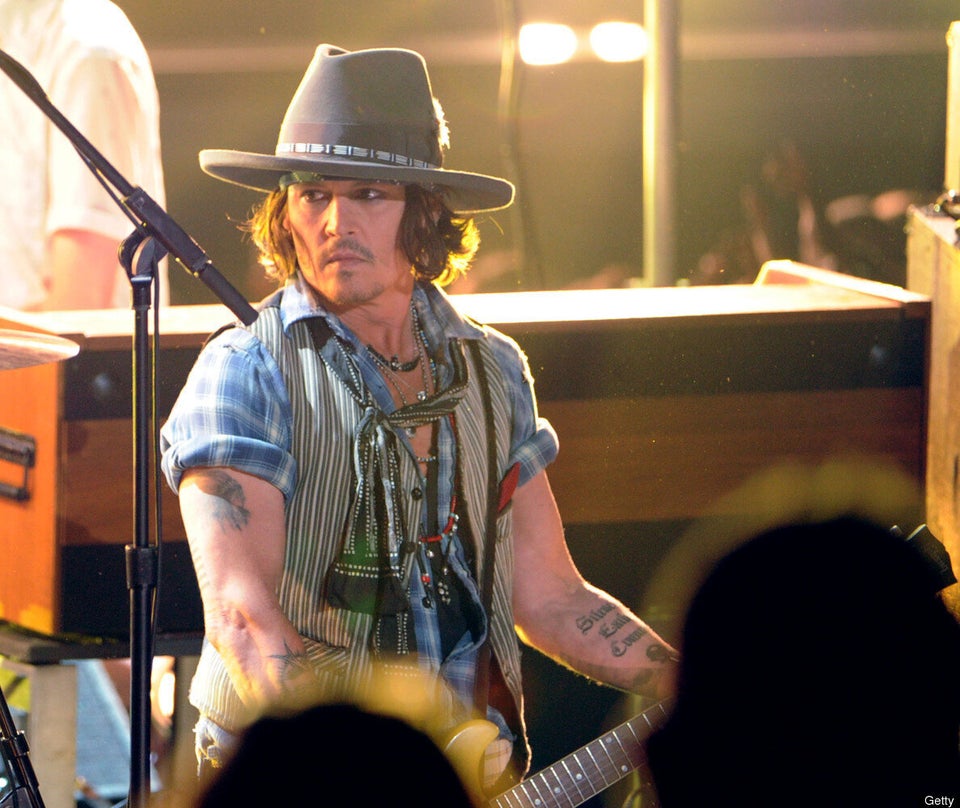 Celebrity Tattoos For Exes
Popular in the Community