Former Wimbledon champion Andy Murray was clearly relieved when his mum Judy Murray denied rumours she was going to be a contestant on the next series of 'Strictly Come Dancing', telling her she would have been "terrible" on the show.
Last month, Judy was one of a long list of famous people rumoured to be taking part in 'Strictly' when it returns to screens later this year, with a newspaper report claiming she was in the "advanced stages" of signing up for the series.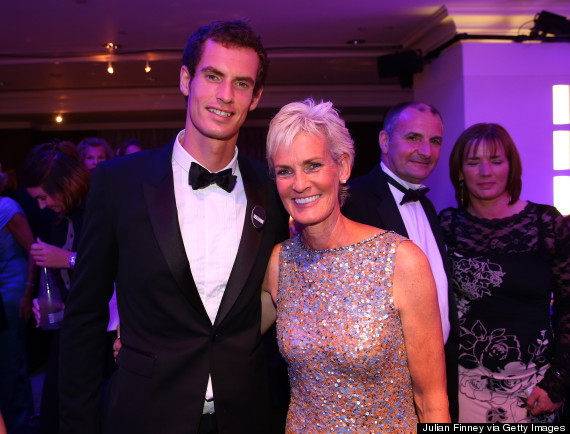 Andy and Judy Murray
However, she later revealed that this wasn't true, saying she had no plans to foxtrot onto the 'Strictly' dance floor, which it sounds like her tennis player son is over the moon about.
Addressing the rumours, Judy told The Telegraph: "It was on the front page of the papers during Wimbledon and Andy asked me about it.
"I said 'no' and he said 'thank God for that, you would be absolutely terrible' which I would."
Wow, Andy. She's only your mum, don't sugar-coat your feelings when it comes to her dancing skills or anything.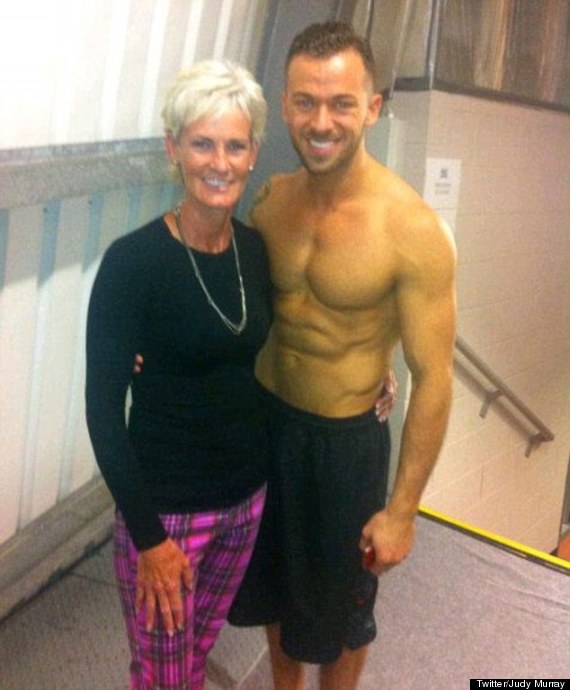 Judy with 'Strictly' pro-dancer Artem Chigvintsev
Judy has never shied away from talking about her love of 'Strictly', in particular Russian dancer Artem Chigvintsev, whose "pecs appeal" she's been very vocal about in the past on her Twitter page.
But it seems he's not the only 'Strictly' profession to have caught her eye, as she also told the newspaper: "If I could dance with any tennis player, it would be Feliciano Lopez, who I call 'Deliciano'. He looks a bit like a Roman God."
While Judy might have said "no" to 'Strictly', here are some of the other stars rumoured to be taking part in the upcoming series of the dancing show...
LIKE US ON FACEBOOK | FOLLOW US ON TWITTER