The great South Africa all-rounder Jaques Kallis has announced his retirement from international cricket.
The 38-year-old, who has been a mainstay for South Africa since making his Test debut in 1995, will continue to play club cricket despite calling it a day in all forms of the international game.
Kallis had already stepped down from the Test side last December but has now confirmed he will no longer be available for the Proteas' one day or Twenty20 teams.
Having announced his Test retirement last year, with 13,174 runs and 292 wickets to his name, Kallis declared his intention to finish his South Africa career with a successful 2015 World Cup in Australia and New Zealand.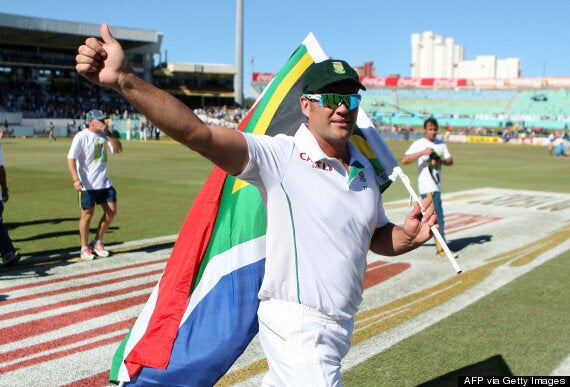 Kallis was an ever-present in the South Africa Test side for 18 years
But now the former Middlesex and Glamorgan man has decided the recent 2-1 ODI series win in Sri Lanka will be his last outing for his country.
"I realized in Sri Lanka that my dream of playing in a World Cup was a bridge too far," he said. "I just knew on that tour that I was done. The squad that was in Sri Lanka is an amazing one and I believe they have a good chance of bringing the trophy home in March.
"I would like to thank Cricket South Africa, the team, the team sponsors, my sponsors, the fans and all the people who have been involved in my career. It has been an amazing journey.
"I am not retiring from all cricket as I have a two-year contract with the Sydney Thunder and, if possible, to help the Kolkata Knight Riders defend the IPL (Indian Premier League) title we won earlier this year."
With South Africa the number-one ranked Test side in the world and a decent chance of taking their maiden World Cup title next year, Kallis leaves with the team in good shape.
Related