When you're standing in line waiting to board an Easyjet flight back to Blighty, a tired and emotional Kate Moss is probably not something you expect to see - but that's exactly what a plane of full people flying to London got on Monday night.
The supermodel caused a stir at Bodrum Airport, when she reportedly arrived 'drunk' and blagged her way onto the flight, after spending a week at a super-healthy detox resort.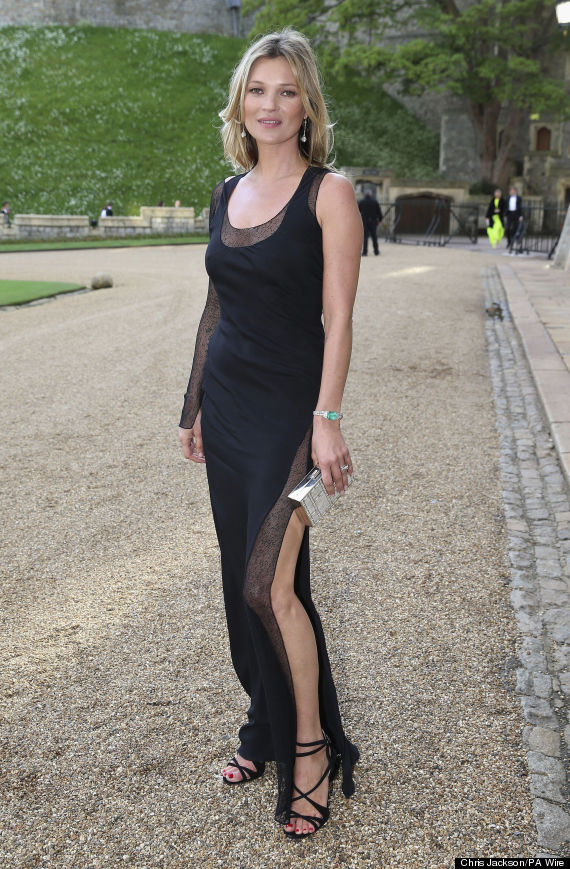 Kate Moss
According to Mossy's fellow passengers - many of whom took to Twitter to post their comments on the situation - Kate arrived at the airport without a ticket and spoke to the duty manager for a considerable amount of time before being ushered onto the plane.
One onlooker tells MailOnline: "The general consensus was that she didn't have a ticket but after chatting to the manager for some time she was whisked off and ushered on to a flight.
"It was pretty obvious that Kate had had a bit to drink as she was talking loudly and didn't seem worried about being seen.
"If I had showed up that drunk there's no way I'd be let on the plane but she is Kate Moss."
Seen Kate moss drunk in the airport😂

— Amelia (@_99amelia) July 29, 2014
Just got off my flight with a very drunk Kate Moss

— Rays (@Rayanne_JBB) July 29, 2014
Once on board, Kate was reportedly happy to chat away to other passengers and didn't throw a diva strop when the plane was delayed by two hours.
Kate is thought to have stayed at The LifeCo for seven days with a few pals.
According to their website, the detox break helps people to "regain long lost vigorous youth, lose weight and toxins". There's no mention about how getting plastered hours after leaving will affect your health though.
Kate's no stranger to a holiday in the sun and just months ago, the model jetted off to Rio de Janeiro for a short break.
LIKE US ON FACEBOOK | FOLLOW US ON TWITTER