The actor whipped off his top and flashed his abs in a scene from 'Running Wild With Bear Grylls', which sees the Brit adventurer take celebrities on two-day excursions where their survival skills are put to the test.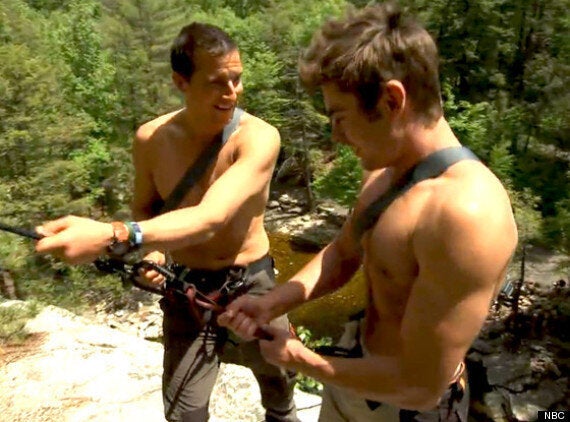 Zac Efron and Bear Grylls
And Zac was definitely pushed to his limits after spending two days living off the land in the Catskill Mountains in the US.
The reality series sees Zac jump out of an aeroplane, throw up after cutting open a dead racoon and tuck into a lunch of earthworms and bird eggs complete with shell. Yum.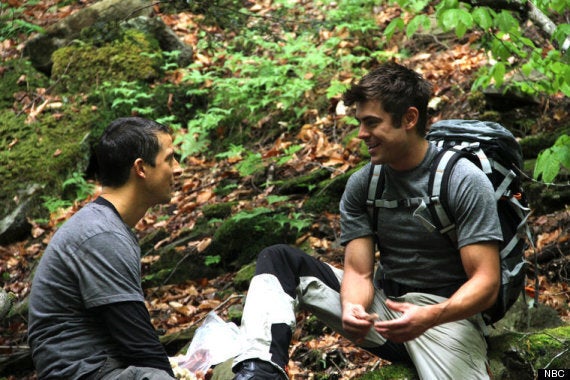 The 26-year-old also opened up about his recent struggles with substance abuse, which saw him check into rehab last year.
In a touching one-to-one chat with Bear, he said: "It was getting to the point where I was caring less about the work and waiting more for the weekend, you know what I mean? When I couldn't wait to go out and sort of let loose and have fun.
"But then when Monday and Tuesday were difficult to get through, I was like, 'Oh this is bad.
"I just really want to never again have to take anything from the outside into me to feel good about my outside, to be comfortable in my present skin."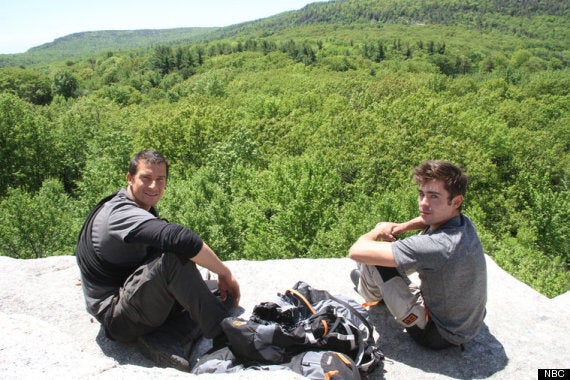 Watch (a topless) Zac and Bear in action in the video above.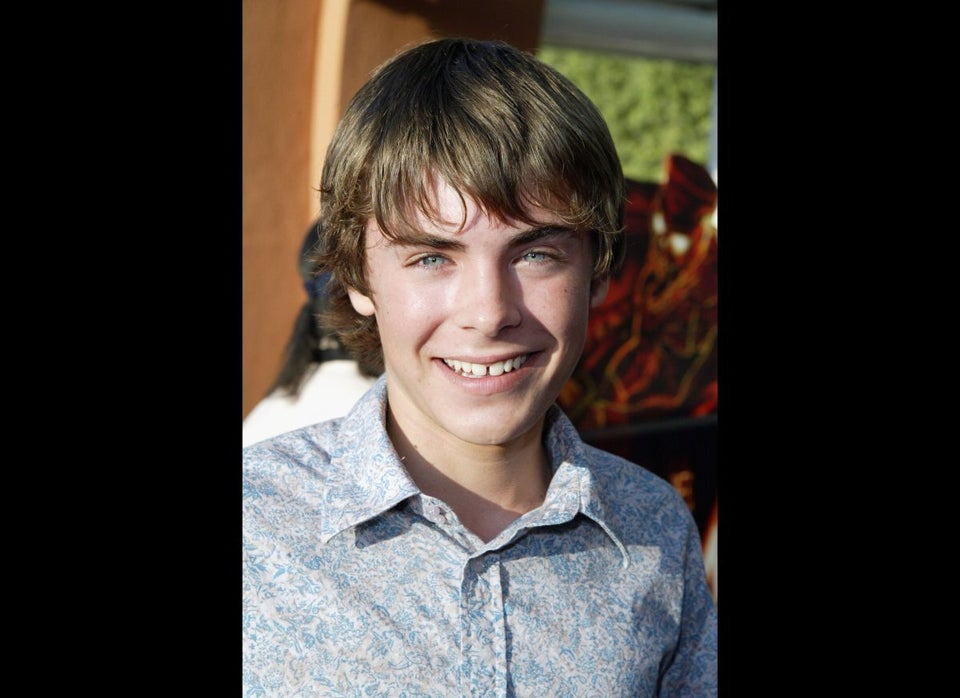 Zac Efron