Morrissey is not afraid of a bit of controversy, and he's come out fighting once again, saying that the latest allegation against him "surely cannot register with any sane person as being likely".
So what on earth is behind his latest rant?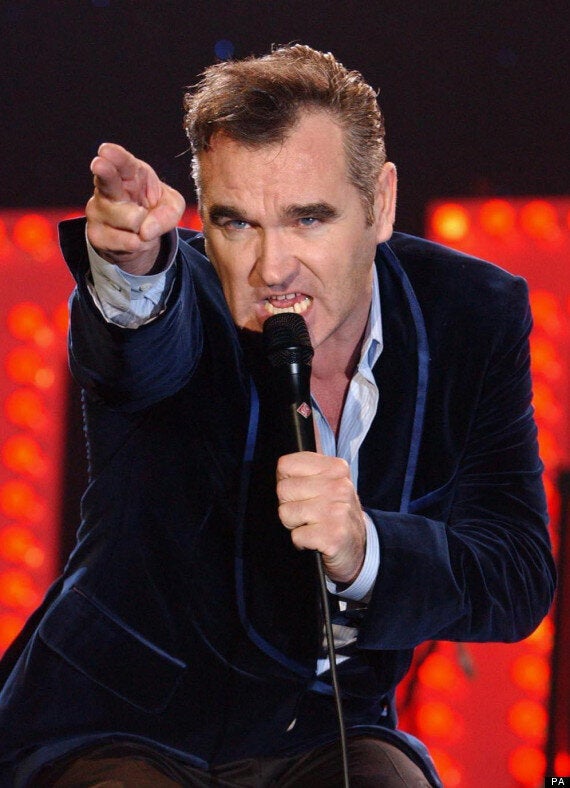 Morrissey has come out swinging against an allegation by his former bodyguard, that he wanted someone "hurt"
Well, TMZ initially reported one of Morrissey's former bodyguards, Bradley Steyn, as saying that his then boss had asked him to "hurt" the webmaster of Morrissey-solo.com, a fansite dedicated to the goings-on of the contrary British singer, who now lives in America.
While Morrissey admits that he finds the webmaster in question, whom he named as David Tseng, "mildly irritating", he rejected the allegation as an outlandish extortion scheme, one that "cannot register with any sane person as being likely".
He wrote on his own website True to You, "As mildly irritating as David Tseng may be, he is not someone who troubles me enough to even bother with."
Despite this, Morrissey has previously been spotted wearing a 'Fuck Morrissey-solo.com' T-shirt on stage, and has asserted that Tseng had dedicated himself to trying to bring the singer negative publicity wherever possible.
Steyn had previously claimed that Morrissey allegedly asked him if there was any way the fan "could get hurt". It was when Steyn refused to cooperate that he was sacked, he has claimed.
Morrissey has rejected the allegation, amid reports the matter is now in the hands of the Los Angeles police.
It isn't the first time Morrissey has run into trouble with one of his own. The Guardian reports that he blamed a respiratory infection caught from support act Kristeen Young, for his decision to cancel a full tour. She responded that she would not "tolerate these lies", claiming instead she had been suffering only from allergies.