For reasons known only to the 23-year-old herself, Pixie stepped out in a pink crushed velvet bodysuit complete with a yellow and blue heart placed, well, I think we all can see where it's placed.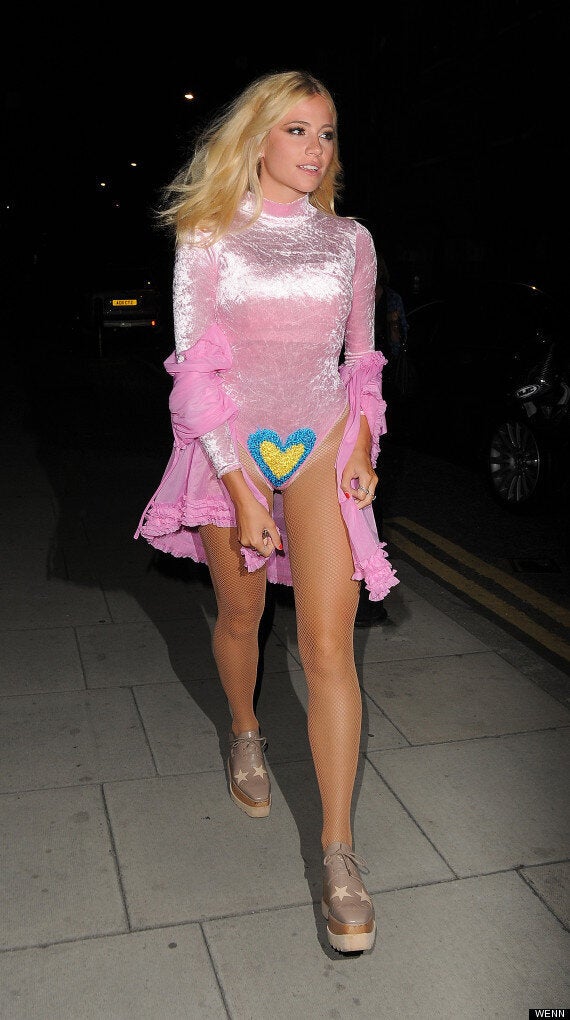 Pixie Lott: What would her mama do (uh oh, uh oh)?
The only good thing about that heart is it manages - albeit temporarily - to distract us all from those dodgy shoes she's wearing, which she's even managed to completely colour-uncordinate with the rest of her get up.
And what's with the nana nightie she's holding around her waist?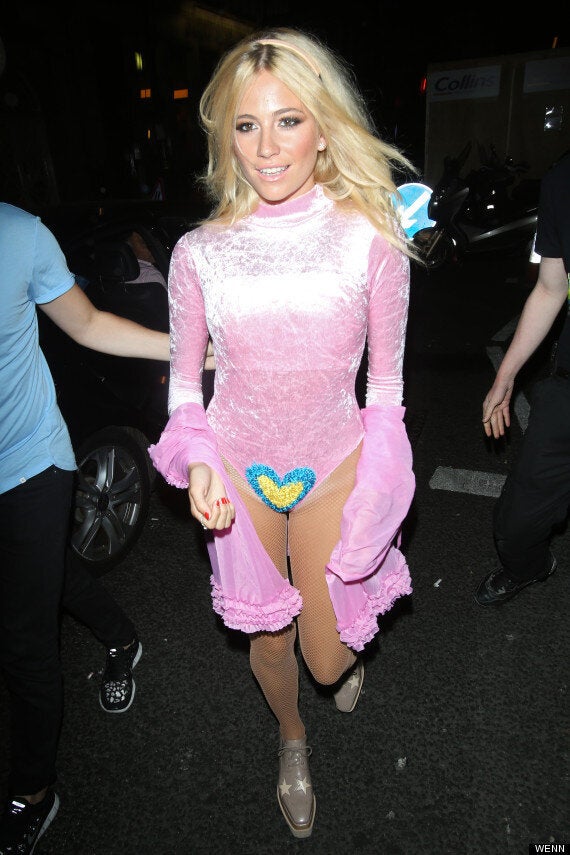 Pixie was in Soho (again) to perform at the Freedom Bar for a one-off secret(ish) gig (and no, that doesn't excuse the outfit).
After the gig, Pixie tweeted: "@FreedomBarSoho that was fun. Loved doing a little intimate, secret show tonight at my fave place."
Honestly, don't these places have a dress code?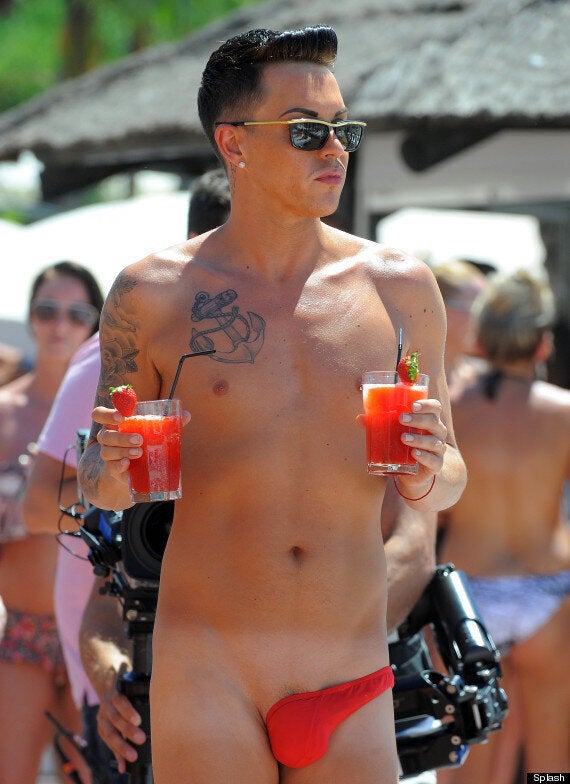 15 Of The Worst Male Celeb Outfits
Popular in the Community