Arsène Wenger offered a subtle put-down of Steven Gerrard as he dismissed the Liverpool captain's claims Luis Suárez was too good to move to Arsenal last summer.
The Gunners bid £40 million plus one pound 12 months ago for the Uruguayan but the offer was rejected and the Uruguay international was instrumental behind a credible Liverpool title charge.
Suárez, currently banned from football for four months after biting Italy's Giorgio Chiellini at the World Cup group, has since moved to Barcelona - with Gerrard admitting he had told the 27-year-old to stay put last year.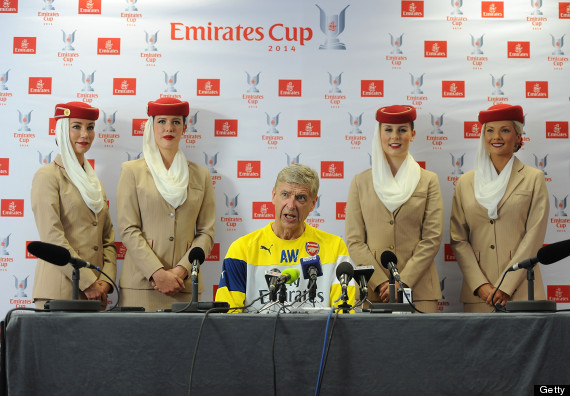 Wenger dismissed Gerrard's claim Suárez was too good for Arsenal
"Last summer when he was out in the cold and training on his own (following an earlier ban for biting) that's the conversation I had with him. I said: 'Don't go to Arsenal'," the Liverpool captain revealed.
"I would have been really sad and disappointed to see Luis go to Arsenal. With all due respect to them, I said to him that he was too good for Arsenal."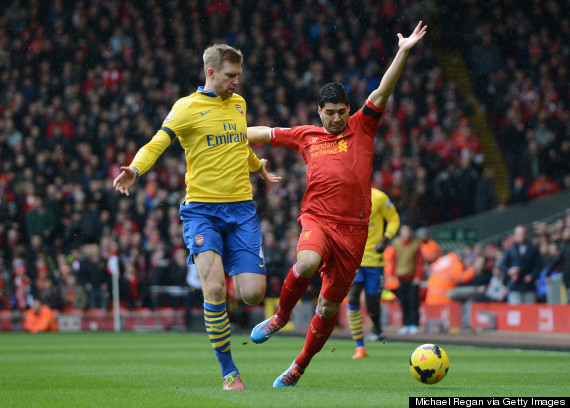 Suárez was superb in Liverpool's 5-1 evisceration of Arsenal in February
But Wenger, who instead signed Real Madrid's Mesut Özil for a club-record fee, insists no player would deem themselves too good for his side.
"You're never too good for Arsenal and Steven Gerrard knows that," he said during his press conference ahead of this weekend's Emirates Cup.
"But I can understand completely that he asked him to stay because he wanted him (Suarez) to play with him and have a chance to win the Premier League. But it didn't happen, and anyway, Suarez left."