American Dustin Johnson will miss the Ryder Cup after announcing he is to take a break from golf and seek "professional help for personal challenges" he has faced.
Johnson, who won all three of his matches at Medinah in 2012, will also not contest next week's US PGA Championship at Valhalla, after which the nine automatic qualifiers for Tom Watson's team will be finalised.
The 30-year-old had been fifth in the standings and looked certain to make his third consecutive appearance in the event at Gleneagles. With Johnson now out of the running, everyone below him in the table moves up a place.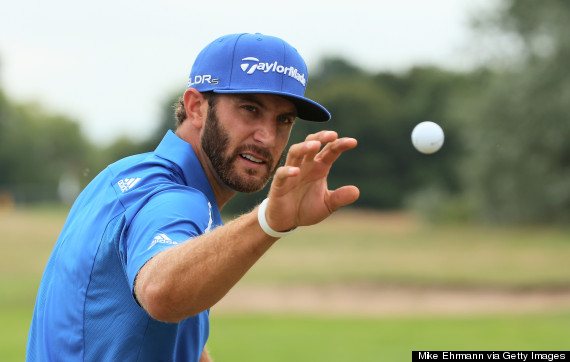 Johnson won all three of his Ryder Cup matches at Medinah in 2012
Watson said in a statement: "We will certainly miss Dustin Johnson at Gleneagles and we wish him the best. As one of the longest hitters in the game with an undefeated record of 3-0 at Medinah in 2012, he has clearly been an asset for the United States team.
"That said, the United States is a team with an abundance of talent. I am looking forward to teeing it up alongside those players in the PGA Championship at Valhalla and finding out, along with everyone else, which players qualify for the team based on points."
Johnson, who was joint fourth in the US Open and joint 12th in the Open Championship this season, released a statement through his management company on Thursday which read: "I am taking a leave of absence from professional golf, effective immediately.
"I will use this time to seek professional help for personal challenges I have faced.
"By committing the time and resources necessary to improve my mental health, physical well-being and emotional foundation, I am confident that I will be better equipped to fulfill my potential and become a consistent champion.
"I respectfully ask my fans, well-wishers and the media for privacy as I embark upon this mission of self-improvement."
In May 2012, Johnson's agent David Winkle insisted his client had not been serving a drugs suspension from the PGA Tour when he spent three months out of the game.