Helen Flanagan has revealed that she would like to marry her footballer boyfriend Scott Sinclair, but wants them to start a family before they head down the aisle.
The former 'Coronation Street' star has said that while she and Scott - who have been a couple for around two years - have spoken about getting married in the past, she wants to have children with him before they say 'I do'.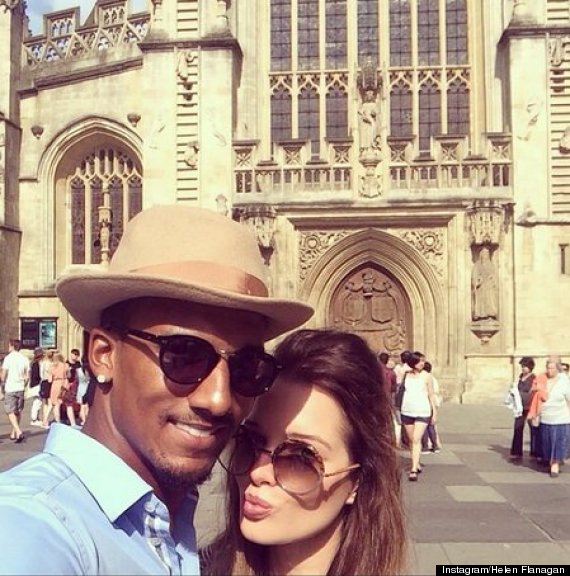 Helen Flanagan and Scott Sinclair
Speaking to The Mirror, Helen explained: "Scott and I have talked about tying the knot on a beach. But I think we would like a few children first.
"I have always liked the idea of having your children at your wedding."
And while the selfie-crazed star has never been shy about talking about how much she wants to become a mum in interviews - and even said recently that she felt "ready" to become a "young mum" - she's also said that fans may have to wait a while before they hear the pitter-patter of tiny feet in the Flanagan/Sinclair household.
She added: "We are not planning kids right now but if happens it happens and if I were to fall pregnant, I'd be really happy."
Meanwhile, it was claimed last month that Helen had turned down a six-figure sum to appear in the next series of 'Celebrity Big Brother', as Scott was against the idea and so it was a "flat 'no'" from the star, who didn't want to "jeopardise" her relationship.
That said, it's clear they don't want to spend time apart, as the couple were totally inseparable when they were photographed on the beach earlier this summer, and couldn't seem to keep their hands off each other.
LIKE US ON FACEBOOK | FOLLOW US ON TWITTER