Driving through the Bel-Air hills – aka the most exclusive spot in Los Angeles - two things become apparent. One: it's very easy to get lost and two: it's even easier to see why the rich and famous come to live here. It's beautifully green, strangely quiet and a world away from smoggy downtown LA. Plus, even if you don't own a mansion here, you'll find the prettiest hotel in the world, hidden amongst the palm trees on Stone Canyon road.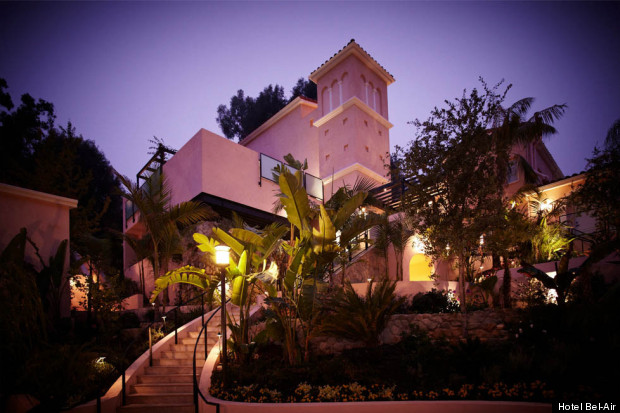 Ever since it opened its doors in 1946, the Hotel Bel-Air has been the place to be seen for Hollywood's rich and famous. Tony Curtis lived there, Grace Kelly had a suite named after her and Marilyn Monroe posed in the gardens for what would be her ever last Vogue shoot. So – it's hardly a surprise that after a multi-million dollar refurbishment in 2009, this is still one of LA's most renowned and beloved hotels. (It's also worth mentioning that unless you're a Hollywood star, it's probably more of a once-in-a-lifetime kind of place to stay).

So – when I arrived wearing shorts and a t-shirt in my Mustang hire car (suddenly not so cool next to the many Bentleys and Rolls Royces), I felt a little out of my depth and very inappropriately dressed. However, aside from wishing I'd got changed after the beach, the first two things that struck me were the service (you're treated like a movie star, no matter what you're wearing) and the gardens – tropical flowers and palm trees surround the whole hotel.

Talking of the rooms, they are more like a series of bungalows, but the most impressive bungalows you've ever seen. Even the lower rate rooms are called 'deluxe'. Some have patios, some are 'premiere' and then there's a whole another level of room type when it comes to the suites. The Grace Kelly sounds the best, but the Presidential is actually the king of the suites, here. However, apart from the size of the bedrooms (bigger than most one-bedroom flats), the attention to detail is second to none. TV in the bath? Why not. The comfiest pillows ever? Yep. Enough Anne Semonin bath products to last you a month? Of course.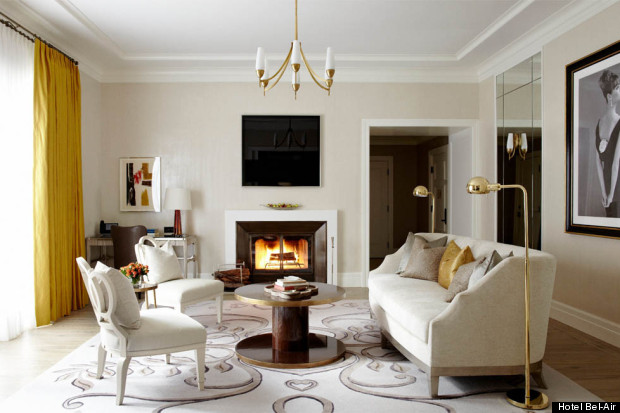 It's the kind of place that you could just stay for days, without ever needing to leave. There's a beautiful oval pool, with waiters at your beck and call, the famous restaurant – headed up by none other than Wolfgang Puck – and the La Prairie spa, which should definitely be tried for the ultimate A-list style pampering experience.

However, aside from all the five-star benefits, the best thing about the Bel-Air is its history. Sipping on a cocktail in the same bar that the Hollywood greats of past and present call their local adds a kind of charm that's unique to this hotel. There's just one thing to remember as you're knocking back the drinks – this charm comes at a price.

For more information about rates and rooms, visit Hotel Bel-Air.

Heading to LA this summer? Here's some wardrobe inspiration: