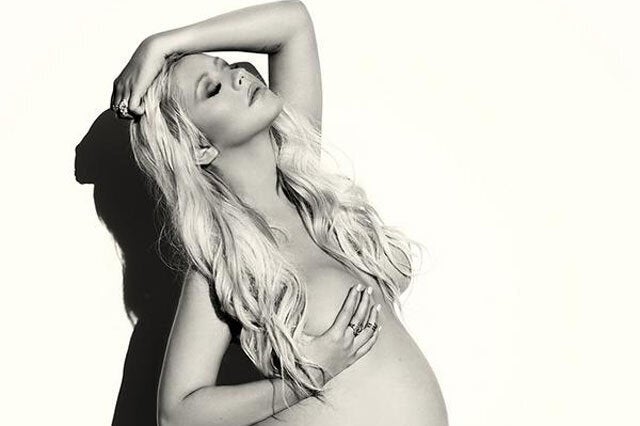 In new photos for V magazine online, Christina, 33, poses nude with a hand and flowing blonde locks artfully covering her breasts.
She is heavily pregnant with her second child, her first with fiancé, Matthew Rutler.
Speaking to the site, Christina said: "As a woman, I'm proud to embrace my body through all stages of life, staying fearless and confident in surrendering to the unknowns the future has in store."
Christina, who is a judge and mentor on The Voice USA, is already proud mum to son Max, six, her first child with ex-husband Jordan Bratman.
She is rumoured to be nearing her due date with her second child – a girl - and recently threw a baby shower for friends and family, where she proudly posed with a graphic baby shower cake, with icing which read: 'Push X-Tina, push!'
Doesn't Christina look fabulous! Love that she's not just 'Doing a Demi' with a standard - and tired - pose.