Katie Price, who became a mum for the fifth time on Monday 4 August, has revealed that she is planning to take back cheating husband Kieran Hayler.
The former glamour model made her revelation in a newly-released interview, which was given just days before her baby girl arrived two weeks early.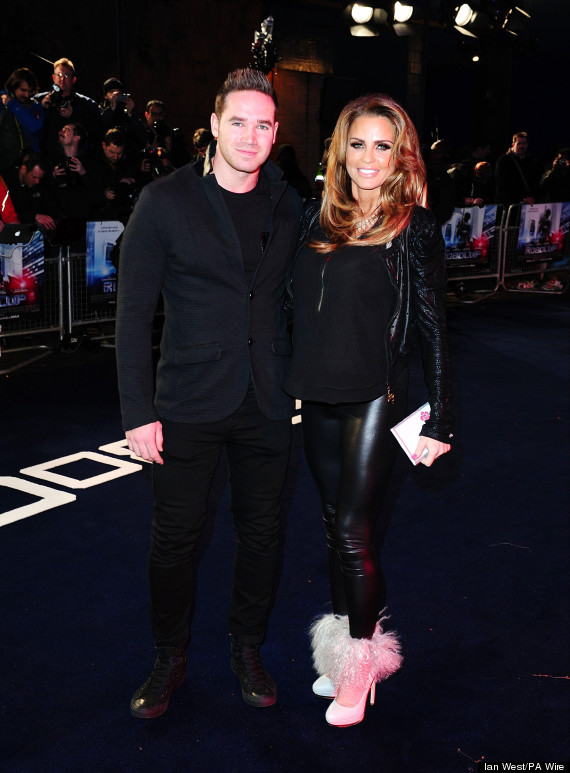 Katie Price and Kieran Hayler
Speaking to OK!, Katie explains that despite announcing plans to divorce Kieran back in April, they have decided to give things another go.
"We're working on our relationship and taking it day by day," she tells the magazine. 'It's three months on, I've been very up and down because I'm pregnant and it's been a tough time, but things are starting to get better now."
When Katie discovered her husband's infidelity, he agreed to undergo counselling and is currently being treated for sex addiction.
"A lot of people would say he's just a young guy who wants to sleep around, but I've learnt a lot through his therapy," Katie explains. "I mean, if he'd gone for someone younger, fit body, big t**s or pretty, you could at least see he cared who he was with.
"But two older women who are rank? But it's because it was easy and just fed his addiction."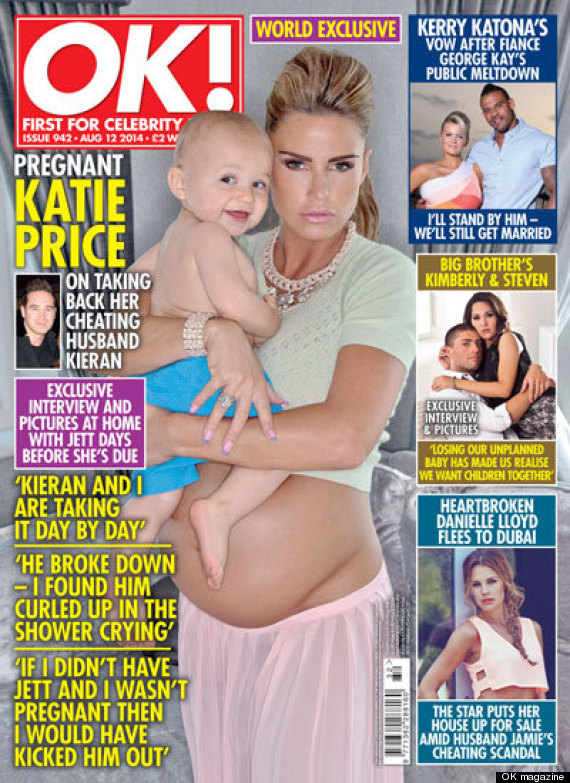 Katie poses for OK! with baby Jett, just days before giving birth
Despite the couple's strong resolve, things haven't been easy for them and it's not being made any easier by the fact Katie has CCTV footage of Kieran and her pal Jane having sex.
"It's easier for him to brush it under the carpet, but sometimes I want to know things," she states. "He says: 'Kate, you've asked me the most dreadful, horrific questions, enough to wind your brain up.'
"I want to know every detail – when he had sex, how he had it… On New Year's Eve I had a party here and him and Jane had sex in the barn. I've got it on camera because of the CCTV footage."
"[Kieran]'s broken down over this. And I was glad about that. I found him in the shower curled up in a little ball. He was crying his eyes out."
In recent weeks, Katie has denied reuniting with her husband, and despite the fact she's worn both her eternity and engagement rings, she has not been spotted with her wedding ring.
Kieran is thought to have been present when Katie gave birth to the baby girl, who is their second child together.
Read Katie's full interview in OK! magazine, out now.
LIKE US ON FACEBOOK | FOLLOW US ON TWITTER