Gideon Raff, Israeli creator of the series that inspired 'Homeland' is currently in a horrible position.
He's found great success as a programme maker in his native land with 'Prisoners of War' (originally 'Hatufim' – Series 2 DVD on sale this week), then watched as the US version 'Homeland' became a global phenomenon, and Hollywood execs are paying his salary for his latest production 'Dig' which started filming in Jerusalem, but has had to be moved to New Mexico. The tragic conflict forcing this change has temporarily scuppered Gideon's mission to be a bridge between two production industries on either side of the world, to bring Hollywood to Israel and film his stories in authentic locations with home-grown stars.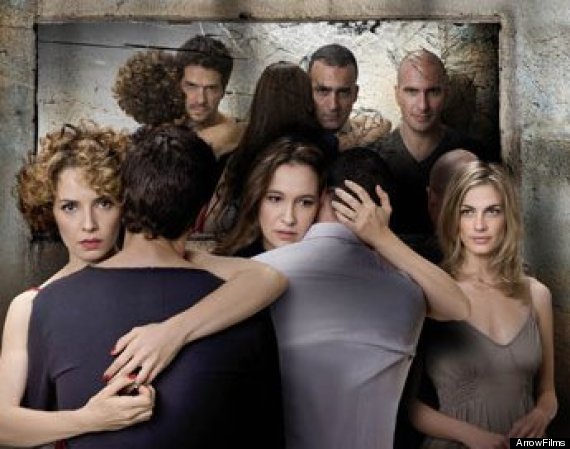 Gideon Raff is justly proud of his original Israeli production 'Prisoners of War' ('Hatufim')
With the Gaza crisis proving a public relations nightmare that has seen other stars speaking out and then running for their publicists, Gideon has to be very careful what he says about the bloodshed being spilled at the hands of his government. Nevertheless, the emotion in his voice is palpable when he utters quietly, "We are informed. Artists believe in change. But all I will say is that the situation for both sides is heartbreaking."
In the shadow of juggernaut 'Homeland', 'Prisoners of War' has quietly created its own wave, telling the story of three Israeli Defence Force reservists captured behind enemy lines in Lebanon, two of whom return safely home 17 years later.
'Prisoners of War' is now being shown in 20 countries with subtitles, and Gideon is justly proud of his first hit with this psychological thriller. He explains this and 'Homeland' are setting themselves increasingly apart as time goes on…
"They share the same DNA, and the first series were sufficiently similar, but the second season of 'Prisoners of War' has taken its own very independent turn. The Israeli one is my baby."
Gideon is quick to dispel one myth that has surrounded 'Homeland' since the end of the very first series went out with such style, that the creators originally only had one series in mind, and had to think on their feet when they were recommissioned by hungry TV executives for a second, third and now fourth series.
"We knew the US were hungry for it to be a franchise," he says now. "The moment the Carrie-Brody relationship started to repeat itself, we had to think about going in a different direction. We were debating Brody's exit from the first series."
Both series, though, have in their belly inspiration from Gideon's roots in one of the world's most beautiful but troubled spots.
"Every few years, we have seen a cycle of violence," he reflects, "and it plays havoc with your psyche. My appreciation of normalcy is raised, and my levels of compassion. I am very aware of the fragility of life, that it could all be over in a second."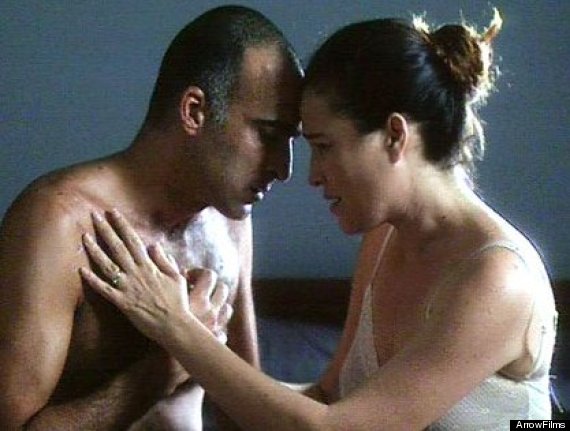 'Hatufim' is the same, but very different, from its US counterpart 'Homeland'
Meanwhile, in another part of the world, the challenge has been for a nation's citizens to watch their own part in one of the world's most tragic chapters brought to screen, and it seems to have garnered loud, and mixed, responses.
When 'Generation War' was first broadcast over three nights, restaurateurs in its native Germany reported that their tables remained empty after the first evening.
Seven million of the nation's viewers could not get enough, it seemed, of this version of events – of the tale of five young Germans who were brought, with varying degrees of enthusiasm, into the Second World War, on a side whose intimacies have remained relatively unexplored in the 70 years since.
But if it drew millions of viewers, the series also drew strong criticism from some quarters, particularly those who thought that the portrayals of these attractive young people, their love affairs, their dilemmas and betrayals, added up to some kind of revisionist take on a war.
Such criticism has left the show's co-creator Benjamin Benedict bemused.
"We always say there was no innocence possible on the German side of the war," he tells me.
"The sole responsibility for the Second World War and the Holocaust lies with the Germans, there could be no doubt of that and we did not want to hint at it for one moment.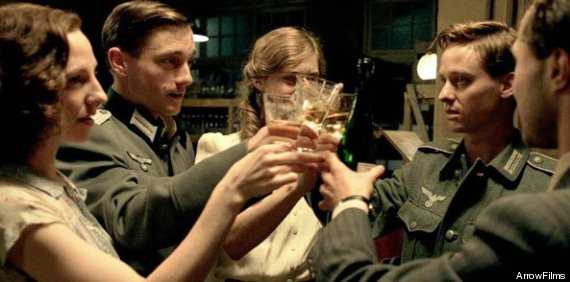 'Generation War' looks at the everyday, sometimes glamorous lives, of young Germans at the onset of World War II
"What we did want to do was draw a portrait of very young people, 18, 19, 20 years old when they went to war. What must have it been like to commit such terrible crimes at this age? We were raising the question of how it came to pass, not justifying it. We force our characters to commit and experience these crimes. We are portraying them in their ambivalence.
"And if they survived, they became our fathers, our grandparents and their friends. You really start to think about your own history and how the country was built."
As for the other main criticism levelled at the show, that it is unfair to the Polish Resistance Army, with its inclusion of anti-Semitism on the part of two characters, Benjamin Benedict maintains an argument in three parts - that it not meant to be a documentary, but a fiction, that this strand represents only a tiny fraction of the whole tale, AND that the show's writers stand by their thorough research.
"We weren't doing a documentary or historical account, we were telling a story, but this is based on historical knowledge.
"[The anti-Semitism] is only five sentences in five hours, with anti-Semitic content being pronounced by two of the Polish Resistance Army. This kind of event happened, and we have several sources to stand for that. I don't want to offend them, but there is an argument that it happened."
He shakes his head. "For us, the central element in our story is that our central character survives only due to the help of the Polish Resistance Army, so I fail to understand. In filmmaking, action is character."
More than anything, this remains the personal tale for Benjamin and his team, intent on realising what is becoming the final opportunity to record the oral histories of their own kin who lived through that time.
"We were anticipating a crucial moment in the personal history of the Germans, to the extent that now, as we speak, the generation we are portraying are now at the end of their lives, my grandparents," he reflects. "We were anticipating this moment, of final dialogue between the generations, the chance to speak to those who fought."
And how can he follow something like this, I wonder? He smiles sadly…
"For me, it's the most important project I ever made. It's extremely difficult to follow that, even slightly melancholic.
"On one hand, it's beautiful because we really wanted to make one series we would like to watch ourselves and we achieved that. And in a way, it can't be followed. The story can't continue. It has to end there.
Prisoners of War Series 2 and Generation War are both available on DVD now, in Hebrew and German subtitles respectively, both on DVD from Arrow Films. Click here for more information.