Katie Price has shared (even more) details about her husband Kieran Hayler's affair, revealing that she even has CCTV footage of Kieran and her pal Jane Poutney having sex.
In an interview given just days before her baby girl arrived two weeks early, Katie revealed that Kieran's New Year's Eve romp in the stables with Jane was all captured on camera. Katie Price
Speaking to OK!, she explains: "On New Year's Eve I had a party here and him and Jane had sex in the barn. I've got it on camera because of the CCTV.
"Kieran doesn't like it when I bring it up because he feels disgusted."
Katie gave birth to her daughter, her second child with Kieran, on Monday afternoon, after going into labour two weeks ahead of her scheduled c-section.
Despite previously announcing on Twitter that she was planning to divorce Kieran, Katie has now decided to give their relationship another go.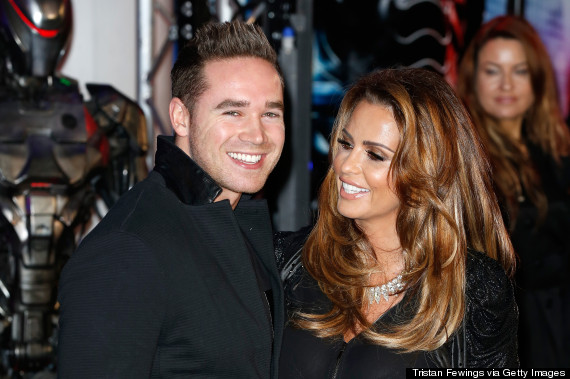 Katie and Kieran
On Tuesday afternoon, Katie shared the first picture of her newborn, with the caption: "Daddy's little girl."
Katie has publicly discussed Kieran's cheating on a number of occasions, revealing that he slept with two of her pals.
However, the former glamour model doesn't hold Kieran responsible and has explained that he's actually battling a sex addiction.
"It's not that he wanted Chrissy or Jane [who he cheated with], it's just that they were so easy and so available that it was easy for him," she explained on her Fubar radio show.
"What p*sses me off is that my friends haven't got this illness, and they willingly opened their legs and let him do this. They knew they were in the wrong, but obviously Kieran has got this problem."
LIKE US ON FACEBOOK | FOLLOW US ON TWITTER