Professor Green and Millie MackIntosh are no strangers to Instagram in-jokes and often post less-than-flattering vids and photos of each other asleep, however, we're not sure how Millie will take her hubby's latest joke.
The pair have just returned from a holiday in Ibiza and after posting a vid of Mille asleep in their car, the rapper shared a snap of his wife topless.
While Millie looks amazing in the snap - which by the looks of things, was taken by paps on the holiday island - surely she won't be too happy about her hubby sharing it online?
The couple also used Instagram to name and shame each other for breaking their joint detox at Ibiza airport, where they chowed down on Burger King meals.
So what did the jet-setting pair do when they landed back in Blighty? Head home for a cuppa and a snooze? Nope.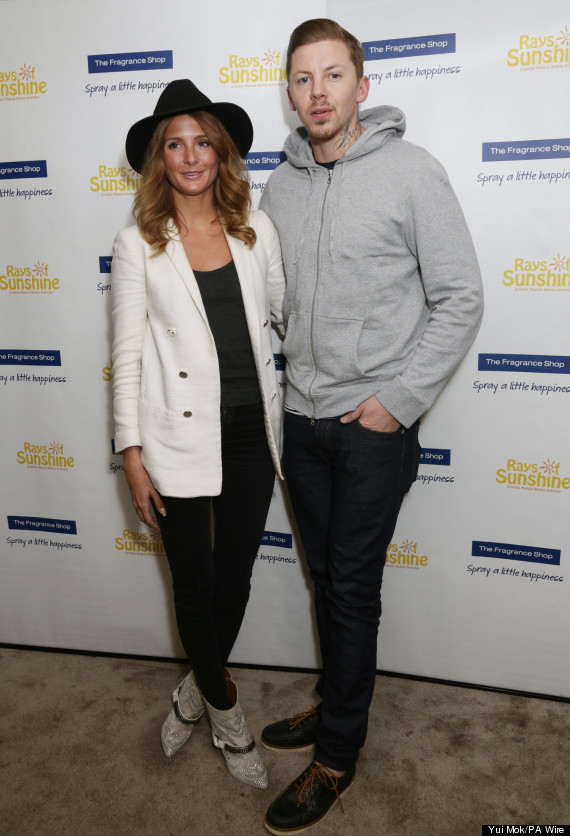 Millie and Pro Green
They were straight off to 'The Inbetweeners 2' premiere after party, where they rubbed shoulders with the show's cast - and posted all the pics on Instagram, obviously.
Millie's figure has caused quite a stir in recent months and since leaving 'MIC' and shacking up with her husband. Millie has been concentrating on staying fit and healthy and she recently showed off her toned body in a nude shoot for Women's Health.
LIKE US ON FACEBOOK | FOLLOW US ON TWITTER