Rory McIlroy struck the pose, albeit the wrong one, as he haplessly imitated James Bond's signature gun barrel move and ended up channeling the spirit of Alan Partridge.
Open champion McIlroy aimed his gun (ahem) upwards, rather than at the camera, at an Omega Exhibition during a PGA Championship practice round.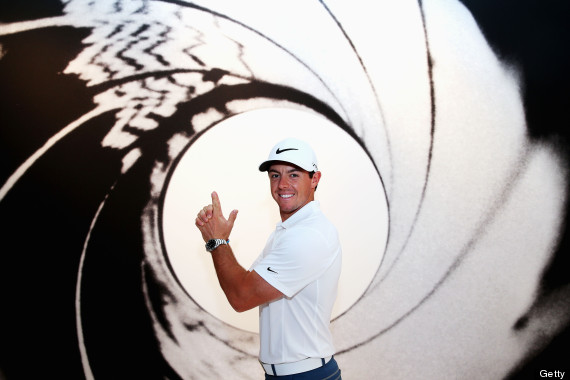 A view to a kill: McIlroy strikes the pose behind the gun barrel
Don't forget to move and fire, and move and fire, and move and fire...