'The Inbetweeners 2' stars Simon Bird, Joe Thomas, James Buckley and Blake Harrison have confirmed that the new film will be their last.
Speaking on 'This Morning', the cast were adamant that the second big screen installment will be their final outing as the troublesome foursome.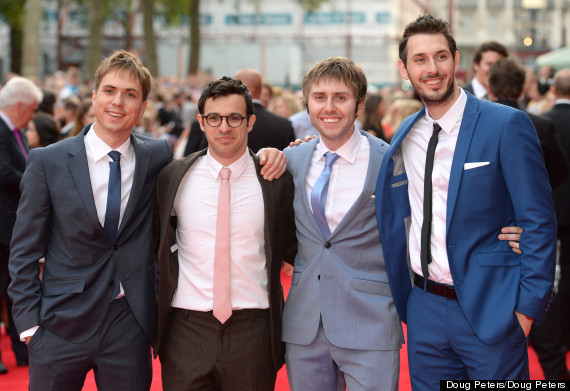 'The Inbetweeners' stars
Simon, who plays Will, told presenters Ruth and Eamon: "We've all agreed that this is the end of 'The Inbetweeners'."
"I think the beauty of the show is about that time in your life, about being that age [teenagers] - that's what the title is about," he explains. "Not only are we between the cool kids and the nerds, but we're also in between being kids and adults."
After releasing the first movie, the film's production team were adamant a second installment would not be made.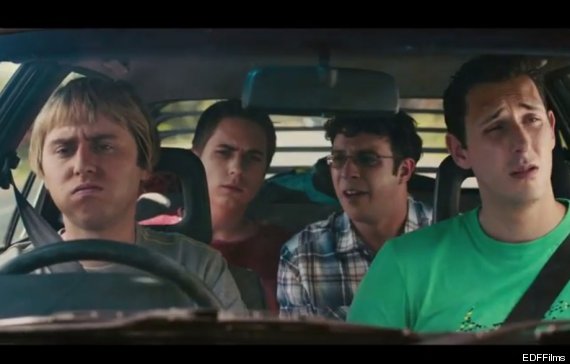 The foursome are back on fine form in the film
Fans are now remaining hopeful that once again, the team will change their mind again, however, it looks like they'll be left disappointed.
"We were certain that the last film was going to be it," Blake explains. "It took three years of really nice fan pressure constantly asking if there was going to be another film and the writers had to write something that we were really confident was going to be at least as good as the first film.
"We all think - and hopefully - it's better… there were quite a lot of things that had to fall into place."
The first film from the group took a stunning £45 million at the British box office in the summer of 2011, but Blake Harrison told HuffPostUK recently that he was confident the new film would be at least as well received as their previous outing.
"We never expected to do another film, it's only the lovely pressure of fans to have it, there's such a market that really, really want it and they're really going to want it be good.
"And I genuinely don't think we're going to let them down. There's a huge amount of goodwill out there."
Watch a clip from 'The Inbetweeners 2' below…
LIKE US ON FACEBOOK | FOLLOW US ON TWITTER