Comedian Dara Ó Briain's BBC Two science show 'Science Club' is to be axed from the channel after just two series.
The show is being dropped to make space for new science programmes, a BBC spokeswoman told The Huffington Post UK.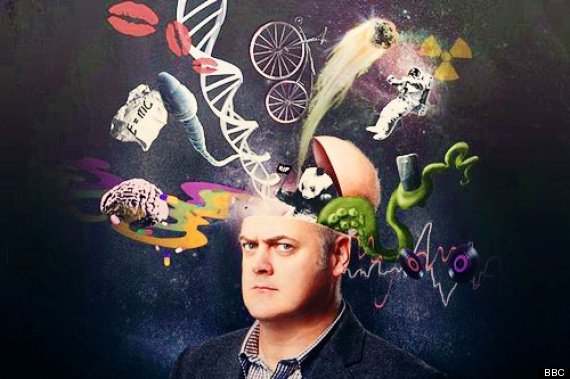 Science-loving Ó Briain - who is a physics fanatic - has hosted the show for two series since it launched in 2012, but 'Science Club' will not be returning to TV screens for a third.
His comedian friends including Marcus Brigstocke, Josh Widdicombe, Ed Byrne and James May have appeared as guests on the show, tackling science conundrums like "why does a magnetised needle point North?" and "are some animals too 'ugly' to be saved from extinction?"
The BBC spokeswoman said, "BBC Two is extremely committed to science but space needs to made to launch new series and try a range of new formats."
She stressed that science was still "a priority" for The Beeb, with shows coming up such as 'Brian Cox's Human Universe' and 'Secret Senses: The Secret Power of Animals' featuring physicist Helen Czerski and biologist Patrick Aryee.
The last series of 'Science Club' ran between July and August 2013. The show has won TV awards, beating off programmes like 'QI', hosted by Stephen Fry.
Ó Briain will still be appearing on BBC Two, in shows including the next series of 'Stargazing Live'.
An average of 1.7 million people tuned into 'Science Club', a healthy figure but one that is dwarfed by the BBC's flagship science show 'Wonders of the Universe', starring Brian Cox, which pulled in an average of 5.5 million in its last series.
Read more
LIKE US ON FACEBOOK | FOLLOW US ON TWITTER