Britain is looking at how to get a religious minority group off an Iraqi mountain it has been trapped on by extremist Islamic State (IS) fighters, Foreign Secretary Philip Hammond said.
He said the first British humanitarian relief including drinking water and tents would be dropped "imminently" by RAF aircraft to members of the Yazidi in the Sinjar mountains in Iraq's north-west.
Thousands of Yazidis have been driven into the barren mountains near the Syrian border and hundreds of women from the minority seized by the hardline Sunni IS militants.
Speaking after chairing a meeting of the Government's Cobra committee, Mr Hammond said such airdrops were only a short-term solution.
He said: "We can expect a continuing drumbeat of airdrop operations working in co-ordination with the US and potentially with others as well.
"But more widely we are looking at how to support this group of people and get them off that mountain, how we are going to facilitate their exit from what is a completely unacceptable situation."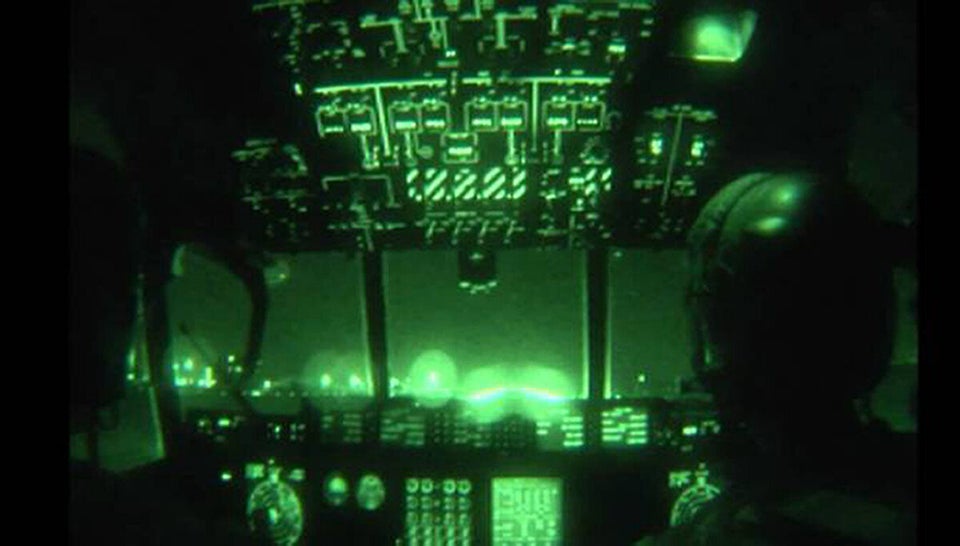 UK Aid Drop For Iraq
The US has begun airstrikes against IS targets engaging Kurdish forces near the key city of Irbil, but Britain has ruled out military action at this stage.
But the Government has committed £8 million towards humanitarian aid for the troubled country.
Mr Hammond said the Government was deeply concerned by the humanitarian crisis and the "extraordinary cruelty" shown by IS in areas it has taken control of in the north of Iraq.
The first consignment of UK emergency aid has left RAF Brize Norton for Iraq as the West tries to counter the threat from extremists.
But Mr Hammond said it was for a new Iraqi government to lead the fight against IS, formerly the Islamic State of Iraq and the Levant (ISIS), which has declared a new caliphate in the area of Iraq it controls.
"We are waiting, all of us are waiting, for a new Iraqi government to be formed which will then have to take the lead in responding to the challenge that ISIS is posing to the integrity of the Iraqi state," Mr Hammond said.
He added: "At the moment our focus is on supporting the humanitarian effort, trying to deal with the growing humanitarian crisis in Iraq and waiting to see as the new government is formed, whether it will be an inclusive government we can get behind and support in its efforts."
He also called on other countries to send aid, which would also send a political message that "the world is horrified" at what is happening.
The UK's £8 million emergency package includes reusable filtration containers, tents, and solar lights which can also recharge mobile phones.
Some £3 million will go to charities and NGOs already on the ground and helping displaced people in northern Iraq, and £2.5 million to the International Committee of the Red Cross.
A further £500,000 will be used to ensure Kurdish and UN systems can co-ordinate properly.
International Development Secretary Justine Greening said: "Two RAF C130s are now getting desperately needed aid to those caught up in the violence in Iraq. This means help from Britain will reach thousands of people trapped on Mount Sinjar.
"These lifesaving supplies include reusable containers filled with clean water for 2,400 families along with 500 solar lanterns that can also be used to recharge mobile phones."