The BBC's new show 'Tumble' - think 'Splash' meets 'Strictly' - first aired last night, and the celebs did their best to show off their gymnastics skills with a series of daring dance routines.
The contestants, who include Girls Aloud singer Sarah Harding and boxer Carl Froch, have been learning the key skills for months and now they're finally being put to test.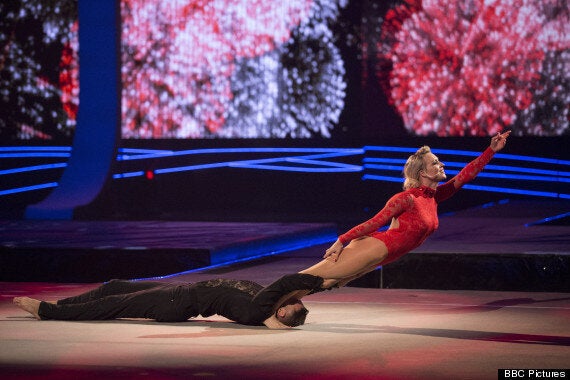 John Partridge and his professional gymnast partner
Steps singer 'H' Watkins also impressed, trailing behind John with 26.5 while Bobby Lockwood scored 26.
However, Lucy Mecklenburgh, known for being part of the 'TOWIE' cast, failed to impress and finished bottom of the scoreboard with just 20 points.
Luckily for Lucy, eliminations don't begin until the second week of the show.
'Dynasty' actress Emma Samms will also need to up her game next week, as she scored just 21 points, finishing narrowly ahead of Lucy.
Watch John's winning performance above, and Lucy's failure to impress below…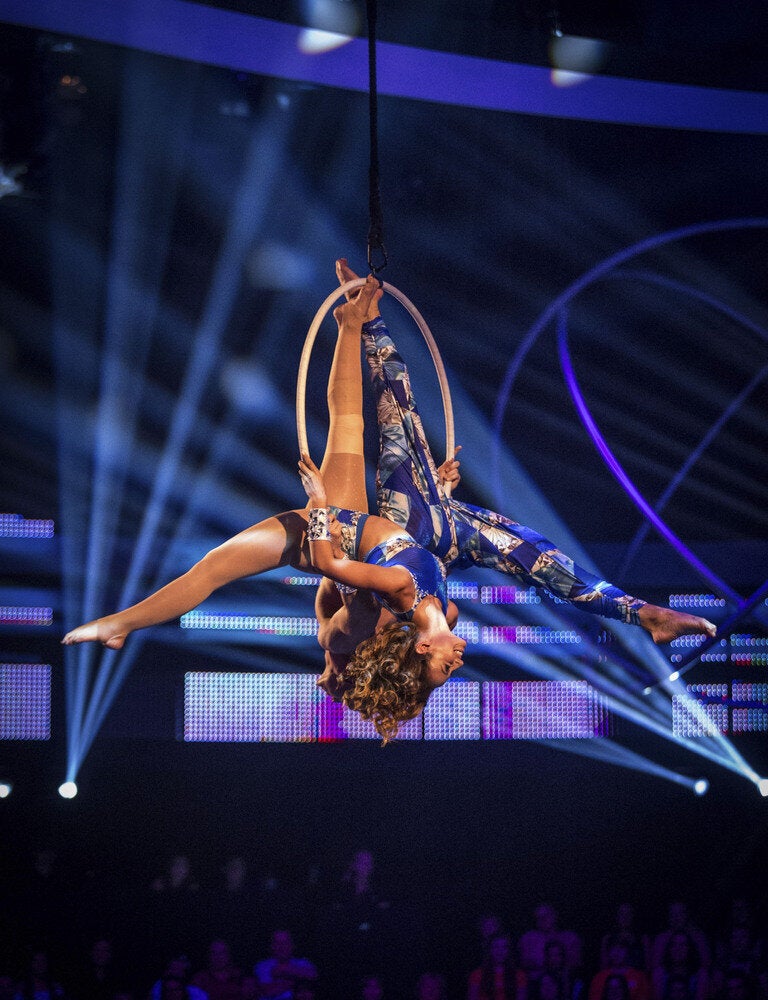 'Tumble': Saturday 9 August
Related