If your body is feeling the brunt of all that drinking you did last night, it's time to loosen your grip on the sofa, put down the re-runs of Friends, and head to the Sobelman's Pub and Grill in America's Milwaukee for the ultimate hangover cure.
A drink-cum-supersize-meal in a jug, it features four regular Bloody Mary's, two Baconadoes (bacon-wrapped jalapeño cheese balls), sausages, pickles, olives, onion, mushrooms, asparagus, shrimp, tomatoes, and celery, to name just a few - oh, and it's topped with an entire fried chicken.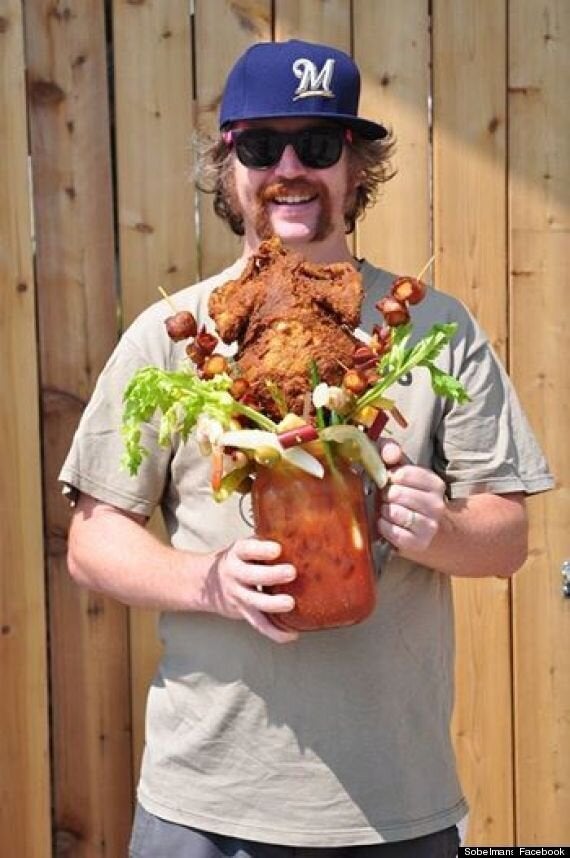 Now while the combination of a Bloody Mary and fried food isn't groundbreaking in the world of hangover cures, its sheer size has taken it to colossal new levels.
While the price may seem steep at $50, it is big enough to try and revive four delicate party goers - and you'll be doing your bit for charity too as $5 from every sale will go to the Milwaukee's Hunger Task Force.
This monster cocktail creation is the brainchild of Dave Sobelman, AKA the 'King of the Bloodies', who already has form when it comes to making oversized drinks: his 'The Bloody Masterpiece' comes topped with an equally supersized bacon cheeseburger.
So while the Chicken Fried Bloody Beast contains 16 ingredients, it's missing one thing, a bed to help you cope with the impending food coma. And there's no word on the calorie count either, but do you really want to know?
Related