The parents of a little boy who was reportedly abandoned to his surrogate mother because he has Down's syndrome have spoken out.
David and Wendy Farnell left baby Gammy in Thailand, returning to their native Australia with his healthy female twin, Pipah.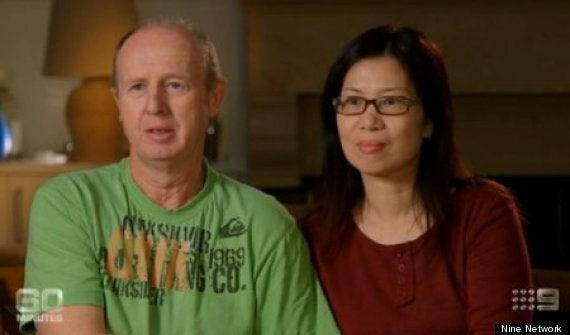 David and Wendy Farnell broke their silence with an interview on Australian TV
He said: "If it would have been safe for the embryo to have been terminated, we probably would have terminated it.
"Because the baby has a handicap and this is a sad thing.
"I don't think any parent wants a son with a disability. [But] no, we never abandoned him. No, we never said to the surrogate mother to have an abortion."
Gammy also has a congenital heart condition and is the recipient of nearly $250,000 in funds raised by the public on his behalf.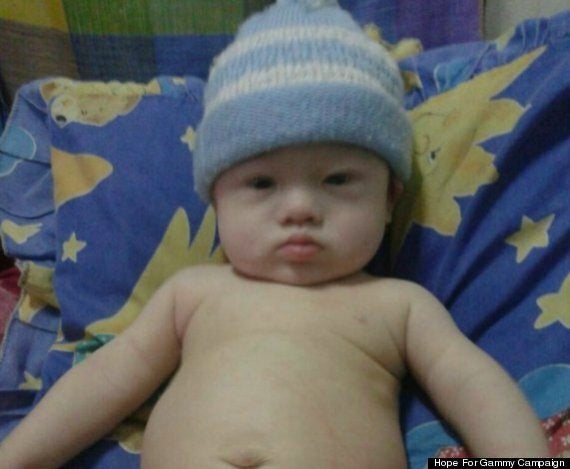 Baby Gammy has Down's syndrome and a congenital heart condition
The Farnells say they were not paid for their interview but that Nine Network will make a donation to help care for the boy.
Mr Farnell, who has a history of child sex offences, at times appeared to contradict himself during the interview, revealing that upon being told about his son's disability he informed the Thai surrogacy agency: "The money that we have given you, give it back to us now. This is your fault."
The 56-year-old then appeared to backpedal, stating: "It's not about the money."
The Farnells say they brought Gammy's twin back to Australia because they feared surrogate Pattaramon Chanbua would "take our girl".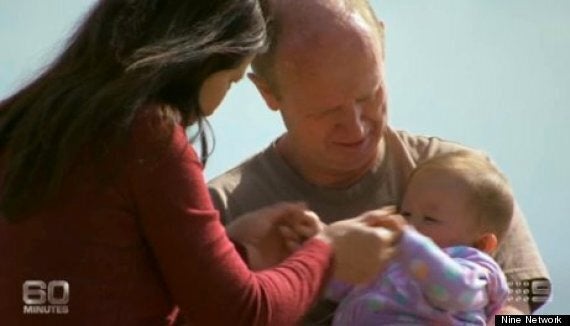 The Farnell's with baby Pipah
They said they would ensure Pipah was "100% safe" before they returned to seek custody of their son.
Mr Farnell added: "At the very beginning, when we found out that he had Down's syndrome we said we still wanted him."
Chanbua has claimed the Farnell's asked her to have an abortion when they learned of Gammy's condition four months into the pregnancy, but says she refused because it went against her Buddhist beliefs.
The 21-year-old, who has two other children, was reportedly paid $15,000 (£9,000) to be a surrogate for the couple.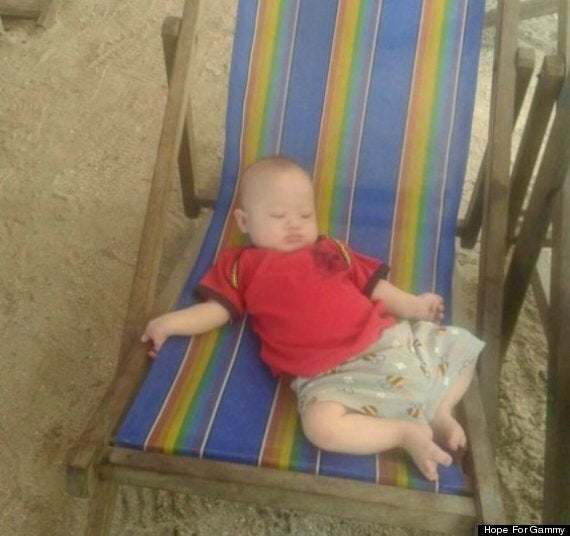 While she says she cannot afford the little boy's medical bills herself, she has vowed to "take care of Gammy" as her own.
"I won't give my baby to anybody," she told Fairfax Media.
Mr Farnell was jailed for three years in 1997 after admitting to sexually assaulting two young children.
According to media reports from the time, the West Australian electrician, who was then 39, pleaded guilty to the sex crimes and had previously admitted to molesting two teenage girls 15 years earlier.
Australia's Channel Nine reported that that his wife, who is of Asian origin, knew about her husband's conviction but insisted he was "a good man".
When asked if he was fit to be a father, Mr Farnell insisted: "I am not going to harm my little girl. She will be 100 per cent safe because I know I will do everything in the world to protect my little girl. I have no inclinations… They have 100 per cent stopped. I don't have this urge to do anything anymore."
"I want her back because she is my baby. She was in my womb. If (the allegations) are proved to be true, I would like to bring my daughter back to Thailand."
She also claims the couple refused to touch or look at Gammy in hospital.
Related