Flowers and quotes have been left at the Boston park bench where Williams's character Dr Sean Maguire and Matt Damon's Will Hunting discussed life and love in the 1997 film.
Nick Rabchenuk visited the bench following Williams's death on Monday, to lay flowers, chalk an imprint of his feet to represent where the actor sat, and inscribe lines from the film.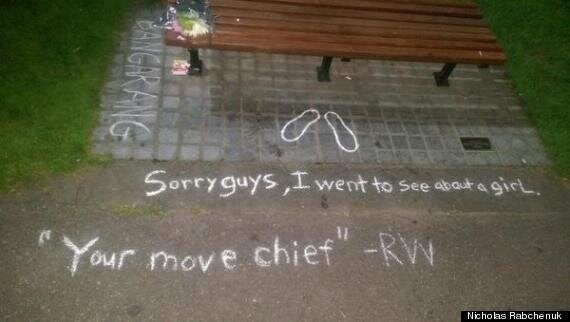 Nick Rabchenuk left tributes at the bench in Boston's Public Garden
Addressing Hunting in the scene, Dr Maguire says: "You know what occurred to me? You're just a kid and you don't have the faintest idea of what you're talking about."
Dr Maguire, a therapist struggling with the death of his wife, then shares his life experiences before telling Hunting: "Your move, chief."
Those very words are etched in the sidewalk by the bench, as is the line "Sorry guys, I went to see about a girl."
The line is a reference to Hunting's line at the film's denouement, signifying that Dr Maguire's faith in love has prevailed.
Rabchenuk told Huffington Post UK: "The loss of Robin Williams will leave a void in many worlds, not just acting. His compassion and candour is unmatched in the world of celebrity and he will be truly be missed by a multitude of generations that grew up with his characters.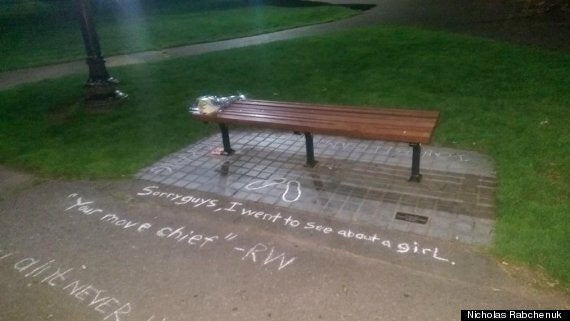 "I mostly hope everyone remembers Sean Maguire."
The 63-year-old had struggled with drugs and alcohol and in July 2014 had checked himself into a clinic in an effort to maintain his sobriety.
If you've been affected by the issues in this article, please call the Samaritans on 08457 90 90 90.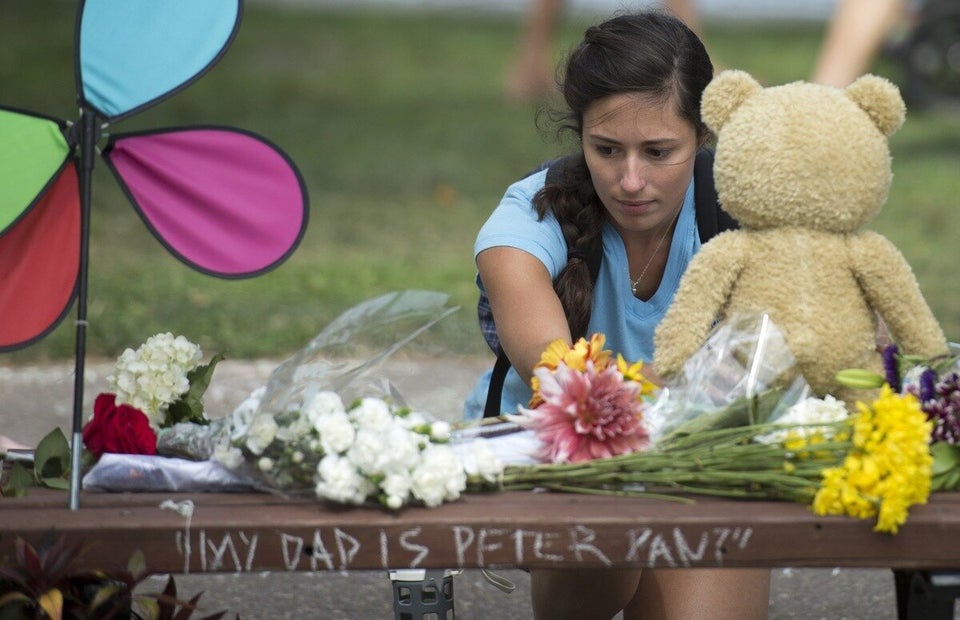 Tributes to Robin Williams