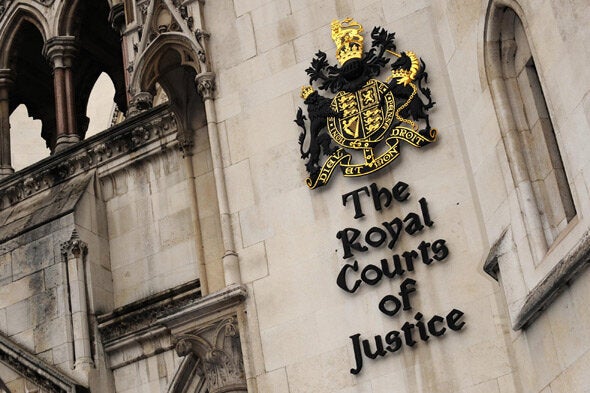 Ten children who suffered life-threatening kidney disease after an E.coli outbreak on a petting farm have been awarded more than £1million in damages.
The kids - who were primary school age and younger - are now at risk of future kidney problems, the High Court heard.
The 10 were the worst affected of 76 children struck down in 2009 after visiting Godstone Farm in Surrey.
E.coli was found in animal dung and the farm admitted liability. It had hoped anti-bacterial hand-gel would eliminate infection risk.
Twins Aaron and Todd Furnell, of Paddock Wood, Kent may need transplants.
Aaron, aged just two at the time, was the worst affected of the boys and ended up on dialysis for 35 days and in hospital for 40.
He also needed two blood transfusions and a platelet transfusion while his brother Todd was on dialysis for seven days.
Through their parents, Tracy Mock and Mike Furnell, they sued the farm's owner, Jacqueline Flaherty, who admitted full liability and whose insurers have agreed to a settlement where the children will receive thousands of pounds in damages.
The pair, plus eight others, also won the right to return to court for further pay-outs if their medical conditions deteriorate.
Three have already developed chronic kidney disease, the court heard. Lawyers have so far settled 35 cases totalling £1 million.
Judge Colin Mackay QC approved the settlements of the 10 most serious cases as 'fair and sensible' and paid tribute to the courage of the children and parents.
Solicitor Jill Greenfield, of Field Fisher Waterhouse, said afterwards: "The horror of what these children and their families have been through is difficult for anyone to describe.
"I can see that a day out to a farm is for many seen as a chance to get back to nature... But for a day to end like this is utterly devastating.
"What angers parents even more is the fact that the farm remained open over the August bank holiday weekend, at a time when where was a level of knowledge that E. Coli 0157 was around.
How tragic that these young children were allowed to skip into this farm completely oblivious to the danger that awaited."
Speaking outside court, the twins' mum Tracy Mock said she was 'satisfied'.