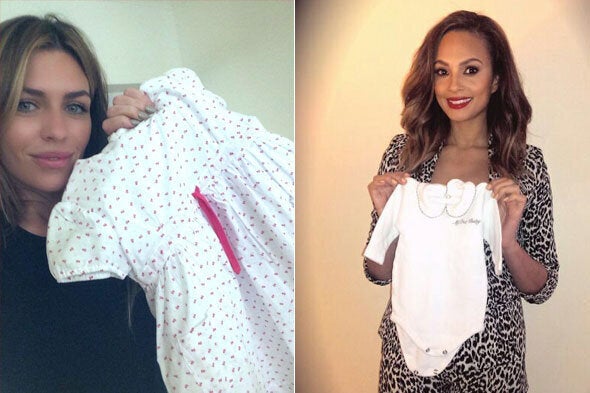 If you'd like to get your hands on any of the celebrity sprogs' cast-offs, check out the British Heart Foundation (BHF) eBay auction and start bidding from 9pm tonight (Friday, May 23).
The auction is being held to raise funds for research into inherited heart conditions, which affect hundreds of thousands of people in the UK.
Alesha Dixon, who is giving away some of her six-month-old daughter Azura's babygros, said:
"It's amazing to think that the clothes which don't fit Azura anymore are going to help raise money to fund life-saving research into inherited heart conditions.
"It must be a terrifying experience for any family when their child is suffering from this type of condition. That's why it's vital that everything is done to help the BHF in their fight against heart disease, so donate your unwanted things to your local shop today!"
Stacey Soloman had a good rummage through her cupboards and is giving away 10 items once worn by her sons Zachary, six, and Leighton, two, - including a cream Marie-Chantal babygro with gold angel wings on the back.
Mel C is offering up a ballerina dress once worn by her five-year-old daughter Scarlet and Angela Griffin has contributed a Catimini outfit for a three-month-old.
The 10 day eBay auction ends at 9pm on Sunday, June 1.
Click through our gallery below to see some of the items up for grabs and visit the BHF eBay store to place a bid.