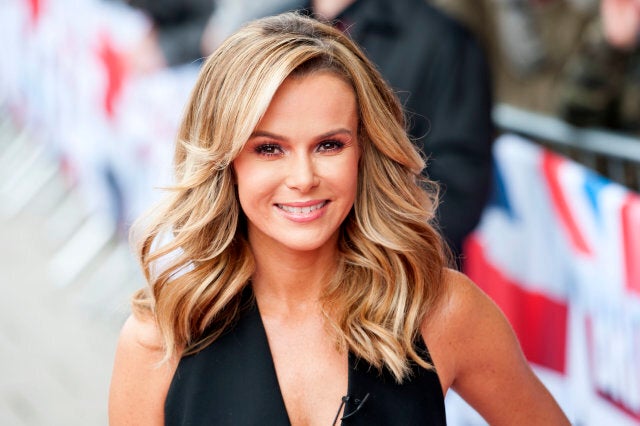 TV star Amanda Holden has helped force a ban on hospitals incinerating the remains of miscarried babies.
A total of 15,500 were burned by 27 NHS trusts in the past two years - with more than 1,000 destroyed as 'clinical waste'.
Two trusts even used 'waste-to-energy' furnaces that help to provide power for hospitals.
She said: "It's disgraceful to think babies were thrown into the burner alongside waste such as bandages and syringes.
"I hope mothers and fathers will be comforted by the knowledge this won't go on any more.
"But I know it will make people think, 'Oh my God, what happened to our baby'.
"We might have kicked over a hornet's nest in some respects. I just hope women going through this will be comforted by the positive outcome."
The show reveals how one of the country's leading hospitals, Addenbrooke's in Cambridge, incinerated 797 fetal remains below 13 weeks at their own 'waste to energy' plant in two years.
Forms handed to women at the hospital say remains are 'cremated', not mentioning 'incineration'.
This goes against guidance from Sands, the Stillbirth and Neonatal Death Charity, which states 'incineration must not be called cremation'.
One mum, Cathryn Hurley, 35, was devastated when she had a miscarriage and was told her baby would be 'incinerated with the rest of the day's waste'.
She found out during a scan her baby had died at eight weeks and later had a procedure.
She said: "I was hysterical. I was crying. I asked a nurse what would happen to my baby, and she just said it will be incinerated with the rest of the day's waste.
"That was really difficult to hear. To me it wasn't waste, it was my baby."
For legal reasons, the Trust involved in Cathryn's case cannot be named.
For Amanda, who married Chris Hughes in 2008, the Dispatches probe was close to her heart.
Between giving birth to her daughters eight-year-old Lexi and Hollie, two, she suffered a miscarriage in 2010 and had a stillborn son, Theo, in 2011.
In the documentary Amanda goes to the chapel for the first time where Theo was cremated three years ago.
She was so upset that midwife Jackie Nash went on her behalf at the time, and she admits her visit for the programme was 'hard, very hard'.
She said: "I agreed to do the show but I was very strong about the fact that I always believed myself to be a champion of the NHS.
"And I still am. They saved my life and after I lost Theo we were treated with so much compassion and care.
"For me it was incomprehensible that it wasn't the situation everywhere. I thought that when it came to the subject of babies dying, the policies wouldn't be relaxed anywhere. But the documentary is just shocking."
The Department of Health has immediately responded by banning hospitals from incinerating baby remains.
Health Minister Dr Dan Poulter called the process "totally unacceptable". Instead they will go to crematoriums or be buried.
The revelation comes as six trusts including North West London, East and North Herts and Doncaster and Bassetlaw admitted keeping 29 remains for more than a year.
DISPATCHES: Amanda Holden, Exposing Hospital Heartache is on Channel 4 tonight at 8pm.