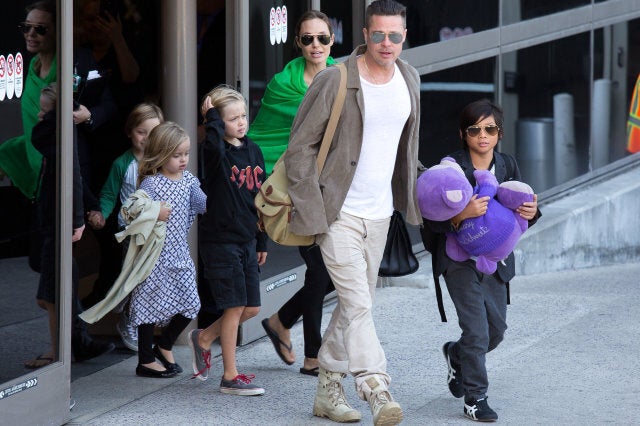 The actress revealed Brad looked after the older children after their twins were born.
"It was very exhausting but Brad just stepped right in and made sure that the other children were getting their breakfast and going off to school on time," she said.
"He loves being a father. That's one thing I'm most proud of about him."
The couple have six children - Maddox,12, Pax, 10, Zahara, nine, Shiloh, seven, and five-year-old twins Vivienne and Knox. Angelina said: "You get used to having this huge commotion around you."
The 38-year-old actress said that although she naturally enjoyed having time to herself, her brood have helped her learn to enjoy sharing quality time with those close to you.
"Once our family grew larger I discovered that I'm truly happy surrounded by the children," she said. "I let them come in when I'm taking a bath or lying down on the sofa or the bed.
"Sure, you might enjoy moments by yourself but then you feel so much joy when your children jump around and want you to play with them or to see what they've drawn or listen to something they want to tell you. It has been surprising to me how much I love all those moments."
Angelina also revealed that becoming parents meant that she and Brad had to find new ways to enjoy quality time together,
"You learn to reserve certain nights either to go out or just be together without the kids," she told Hello! magazine.
"All couples need to make time for that and even though it can be tough with six kids – especially after I had the twins – things have settled into a more natural rhythm."