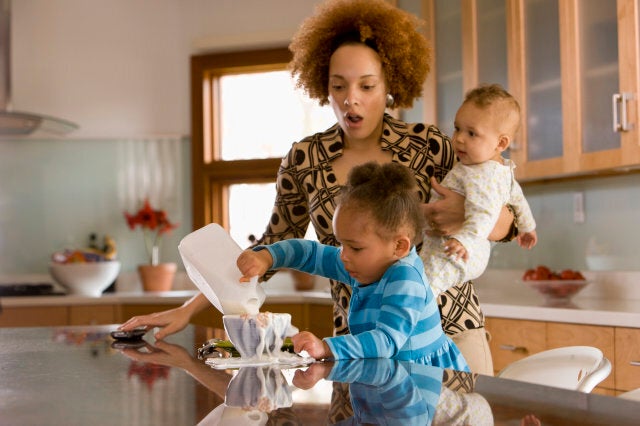 Buttering toast with one hand, packing a lunchbox with the other, and signing a permission slip with a pen clasped between teeth. Sound familiar? According to new research, if you're a mum or dad, it might be a pretty accurate picture of your average morning.
Previous research has already revealed that the average mum spends nearly seven hours a day on family-related tasks - and for two-thirds of working mums, that means a day that starts before 7am and doesn't stop until 11pm.
The new research reveals that two-thirds (61 had less than an hour to tick all the boxes on their morning checklist - working out to just six minutes per task! This means the average parent is forced to become an adept juggler in order to get everything squared away and get the kids to school on time.
The research was conducted on behalf of Nestle Cereals, as part of a campaign reaffirming the importance of a healthy breakfast - a meal which 25% of mums admit to regularly skipping.