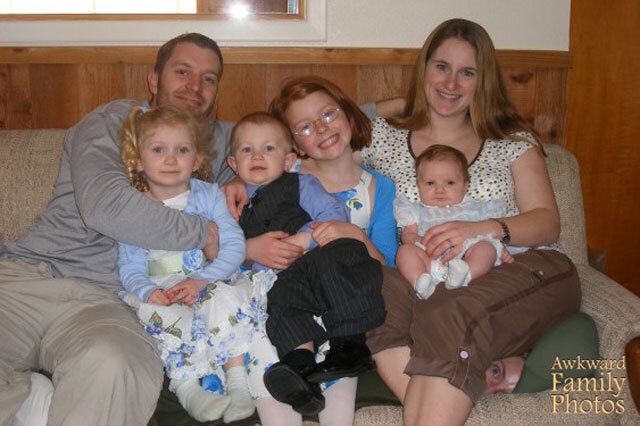 With a hugely popular website and several books to their name, it was only a matter of time before the geniuses behind Awkward Family Photos took their brilliantly bad photos on the road. Yes, Awkward Family Photos: The Exhibition is here.
Speaking about the new show, creators and childhood friends, Mike Bender and Doug Chernack, said: "It's about celebrating the family experience and shining a light on all of those deliciously awkward moments that come with the price of family membership.
"When a group of people with the same last name and different personalities are forced to spend most of their lives together, plenty of uncomfortable moments are sure to follow. And when a camera is there to capture one of those moments, an awkward family photo is born."
Unfortunately, the exhibition is only showing in LA. But never fear, we have the best of the bad bunch for your viewing pleasure right here on Parentdish.
Starting with those magical nine months, these pregnancy poses need to be seen to be believed, and our brilliantly bad baby photos celebrate the early days in all their exhausting glory.
Below are the most popular pictures on the Awkward Family Photos website.