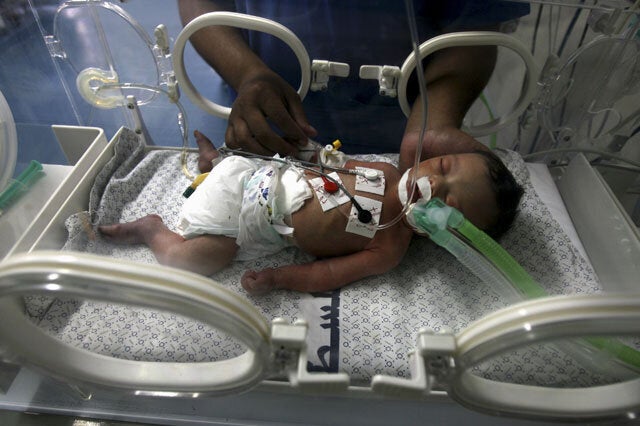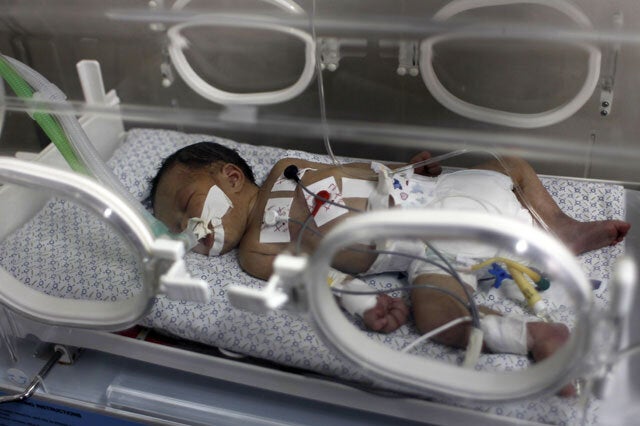 Now four days old, the baby is breathing through at an oxygen mask in the hospital's maternity ward.
Abdel Karim al-Bawab, head doctor at the maternity ward, said staff were keeping a close eye on the baby to monitor her condition.
He said: "The child is in serious condition, and needs to be constantly hooked up to a breathing machine since she was oxygen-deprived between her mother's death and her birth.
"Her vital signs are stable, but she must stay here in this state for at least three more weeks."
More than 800 people have been killed in Gaza since Israel launched its military offensive on July 8 with the declared objective of stopping Hamas firing rockets into Israel. Israel has lost 36 people.