Billie and husband Greg Shepherd have called the little girl Nellie. The Only Way Is Essex star let slip the new arrival's name while comforting pal Gemma Collins after the revelation that ex James 'Arg' Argent had slept with fellow castmate Lydia Bright.
Billie, 24, told a weepy Gemma: "Why are you crying? Come on, Nellie doesn't want to see you upset."
Gemma recovered herself, claiming she was only crying because the newborn was 'so beautiful'. Nellie's definitely a cutie, but we can't say the excuse was what you'd call convincing.
It was Nellie's first appearance in the hit ITV2 reality show, but viewers could be excused for feeling like they know the newborn already.
Billie's pregnancy has played out on-screen, from the baby announcement back in January, to an episode where Billie cut into a 'gender reveal' cake to tell the world she was expecting a girl.
After giving birth on July 9, the 24-year-old tweeted to her 1.1 million followers: 'We are so excited to announce the birth of our beautiful baby girl ... We are so happy and the proudest mummy and daddy in the world.'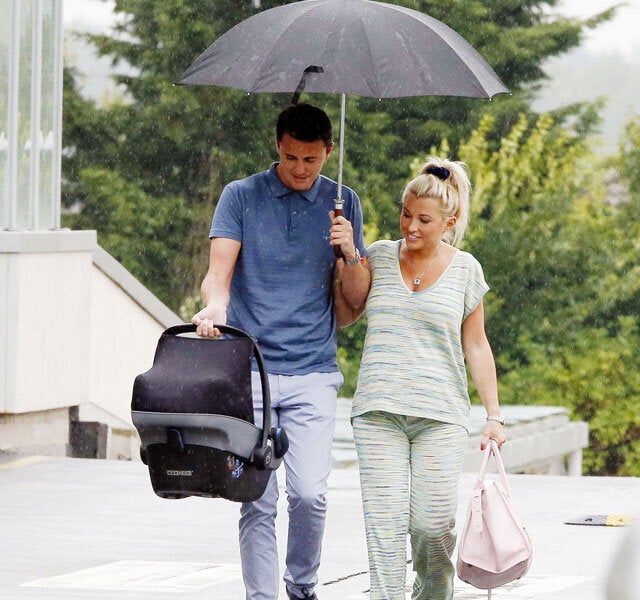 Until last night's (Sunday July 20) show, Billie and Greg had kept shtum about the name they had picked out for their first child. Five days after the birth, in an interview with OK! magazine, she said that they were struggling to find the right choice.
"We just haven't decided, it's so difficult. We've been Googling names and looking at her saying: 'Does she look like this?'
"All the women in our family have 'Elizabeth' as their middle name so I think that will be hers. Greg liked the name Skyla but I was like: 'No way!'" she told the magazine.
A few days later, the couple - who got engaged in the Maldives in February - were seen registering the birth, indicating that they had finally settled on a name. But they kept fans guessing until the casual reveal last night.