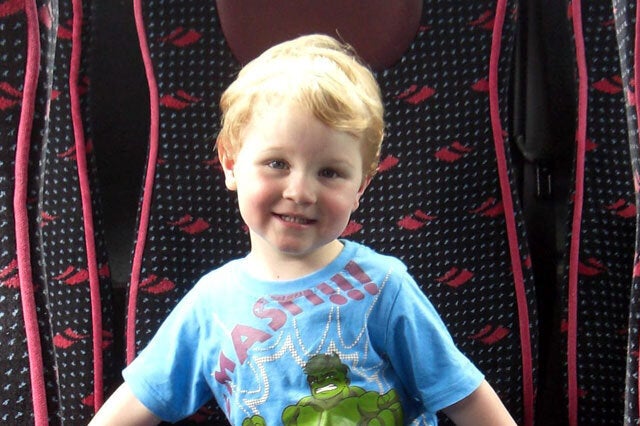 A three-year-old boy with heart problems died after a delay of up to 20 months for a crucial check-up because of a glitch on a new appointments system.
Samuel Starr was born with a congenital heart defect and had surgery at Bristol Royal Hospital for Children not long after his birth.
He made a good recovery but was scheduled for follow-up appointments at Bath's Royal United Hospital (RUH).
But Avon Coroner's Court heard he did not have a crucial scan until 20 months after his first major operation.
The delay came after a new computerised appointment booking system was introduced at the RUH in 2011.
It was only after an appointment had been set that doctors discovered the boy, from Frome in Somerset, needed open heart surgery.
During the procedure, in August 2012, he suffered a stroke and died several weeks later in the arms of his parents Catherine Holley and Paul Starr following further complications on 6 September.
Speaking at her son's inquest, Catherine Holley, said she expected her son to get a check-up and scan in early 2011 and was 'alarmed' when the appointment did not go ahead until the summer of 2012.
Samuel was referred to the Paediatric Cardiac Clinic at the RUH for check-ups after undergoing his first surgical procedure at the age of nine months in March 2010.
The inquest heard the first appointment took place in Bristol in October 2010 when an echocardiogram or 'echo' was carried out.
Ms Holley said she was told the procedure would next be carried out in early 2011.
However, at the next appointment, which took place in Bath the following April, Ms Holley said she was "surprised that no echo" was undertaken.
Ben Peregrine, the speciality manager for paediatrics at the RUH, in Bath, said: "Samuel's appointment request must have fallen through the cracks between the old and new system."
The inquest is expected to last up to four days.