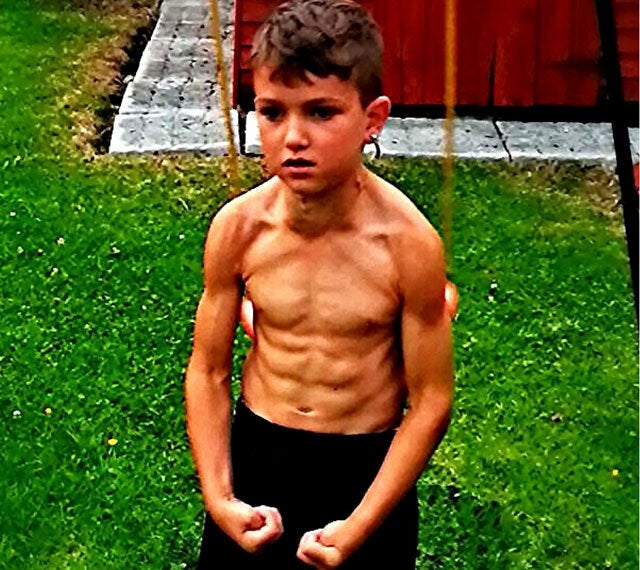 An eight-year-old boy with the physique of a bodybuilder has become an internet sensation after eye-popping pictures of his extreme muscle definition went viral.
Brandon Blake, from County Kildare, Ireland, weighs a healthy four stone, but his love of fitness has left him with amazing strength and muscle tone that would put most adult strongmen to shame.
Brandon's parents, however, say that they don't allow their son to follow any kind of professional muscle-building regime.
"I know it's unusual compared to what a normal child looks like," dad Mark told The Sun. "But he doesn't do anything strange like lifting weights or having a weird diet."
Brandon gets his incredible muscle tone entirely through calisthenics, which you may remember from school PE drills as a form of exercise designed to develop strength and fitness without use of equipment. This includes press-ups, sit-ups and jumping jacks, which Brandon likes to practise with friends in the garden.
After noticing Brandon's unusual physique last summer, Mark set up a private Instagram account to share snaps of his son with friends and family. Brandon insisted on adding calisthenic bodybuilding star Frank Medrano, one of his idols, as a friend on the site.
When Medrano shared a picture the lad had created of the two of them side-by-side, Brandon found himself going viral. "People were talking about Brandon in Hong Kong and Australia. It was crazy," his dad told reporters.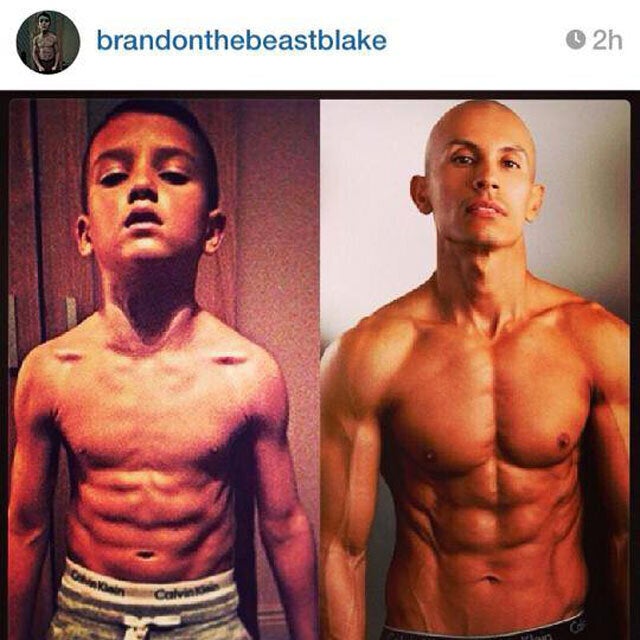 The eight-year-old's washboard abs and hyper-defined muscles might raise eyebrows and cause observers to fear for his health, but his parents insist that their son is just naturally physical and loves to play outdoors.
"He seems to find it easy to develop muscle tone and this combined with his love of athletics has created his strength," Mark explained. "He's not a normal kid but in a good way. He's a really physical child and is always playing." Brandon's dream, he said, is to represent Ireland in the Olympics.
And while they are happy to support Brandon as long as he pursues his passion for fitness, Mark says that he and wife Corinne don't put him under any pressure. "The day he says I don't want to do this anymore is the day we stop."