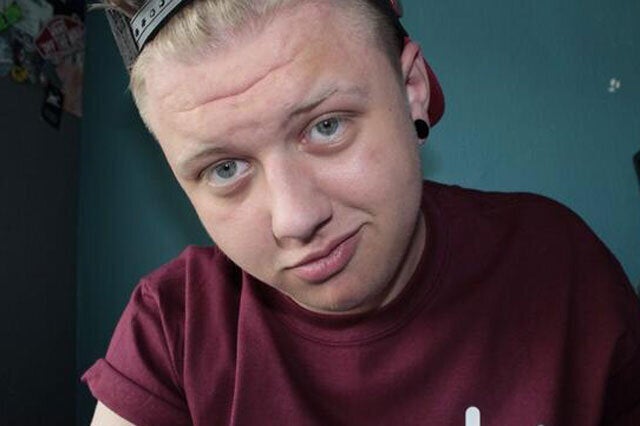 A teenage boy collapsed and died after a freak sneezing fit lead to a brain haemorrhage.
Liam Andrews, 17, had a seizure after sneezing six times in quick succession.
His mother Suzanne, 35, rang an ambulance to their home in Stockton-on-Tees when he started vomiting and fitting.
He was rushed to the emergency department of University Hospital of North Tees before being transferred to the James Cook University Hospital in Middlesbrough.
He had surgery to remove a clot on his brain and was taken to intensive care.
But Liam, a fashion and art student, died four days later in hospital.
His grieving mum told the Stockton Gazette: "He lived life to the full. He was sensitive and very caring and wasn't afraid to show his feelings. He was also funny and a typical 17-year-old boy.
His death has proved a mystery as a post-mortem examination revealed the teenager was "perfectly healthy with no underlying condition".
"You don't die from a sneeze, people sneeze every day," she said. "There was a lot of worry with the other kids after Liam died.
"The shock of him going so suddenly was horrific."
Liam died on his younger brother Elliott's 12th birthday last June.
Suzanne, who is also mum to Amy, 17, Erin, nine, Lewis, three, and Evie, one, started the Liam Andrews Awards in her son's memory through the Education Centre for Children with Down's syndrome (ECCDS) - a charity which helps her son Elliott.
Their mum said: "Liam and Elliott were very close and he was dead proud of Elliott being his brother.
We feel really proud that something positive has come from this, it's a lasting thing in his memory."
The first award was held last week on World Down's Syndrome Day. During an emotional evening
Elliott received the school-age pupil of the year award and his grandma - Suzanne's mum - Pat, known affectionately as Granny Pat by everyone at the centre, was crowned volunteer of the year.
Maggie Hart, head of education and training at ECCDS, said: "Elliott has been coming to the centre since he was five. What happened to Liam was shocking. Suzanne is such a strong lady; they are a great family. We kept it in the family for the awards this year but next year there will be different criteria."
Suzanne is also very proud that her son saved six people's lives, including a baby, by being an organ donor.
Since his death, Liam's heart, liver, pancreas and kidneys have been donated to help save the lives of six other people, including a baby.
She said: "I am amazingly proud of Liam for making the decision to become an organ donor. Just six months before his death Liam was telling me you should be prepared to donate organs if you are willing to receive, then six months later we were fulfilling his wishes.