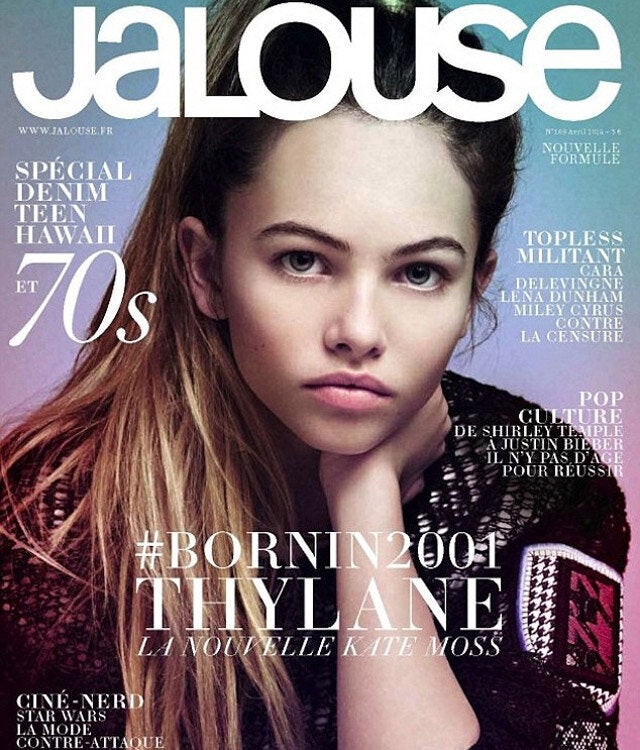 A child model whose appearance in Vogue caused a storm has become a 'grown up' magazine cover star – at the age of 12.
Thylane Blondeau posed for fashion mag Vogue Paris when she was just 10 years old, wearing heavy make-up and gold stilettos on leopard print bed covers.
The shoot caused widespread controversy with critics accusing the fashion industry of sexualising children.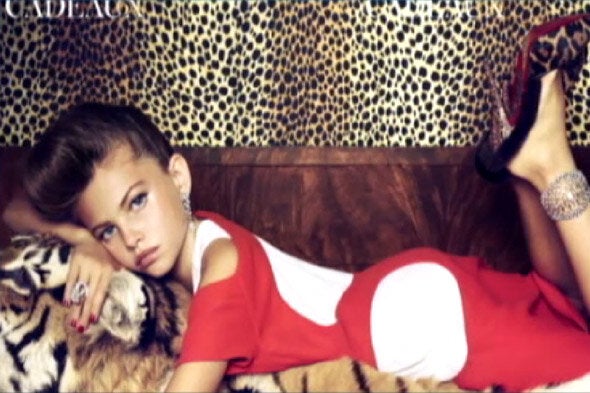 At a summit called by Prime Minister David Cameron aimed at cracking down on the objectification of children in advertising and the media, Fleur Dorrell of the Mothers' Union described the images as 'physically disturbing' and said they were 'blurring all thoughts of beauty'.
But three years later, Thylane appears on the cover of 'grown up' mag Jalouse (translation: Jealous), which hails the girl as the new Kate Moss.
The model, the daughter of Véronika Loubry, an actress and television presenter, and former Sheffield Wednesday and Watford footballer Patrick Blondeau, took to her Twitter account to share the news with a behind-the-scenes image from the shoot.
Following her appearance in Vogue, entire Tumblr pages became dedicated to Paris-based, Ivory Coast-born Thylane's style.
She had already walked the catwalk for Jean Paul Gaultier at the age of four and in Paris, her piercing eyes, waist-length hair and pouting lips have long brought comparisons with a youthful Brigitte Bardot, who was herself just 15 when she modeled for Elle magazine.