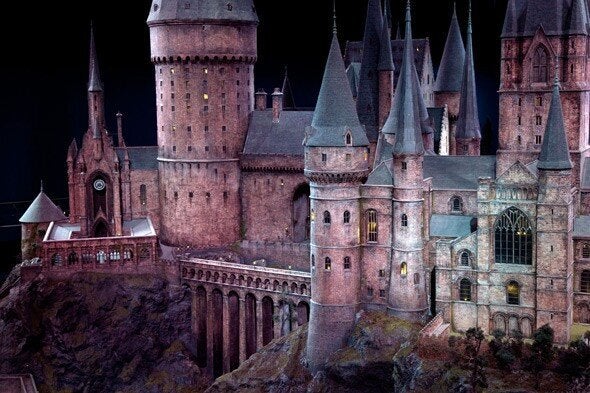 A new survey of British children aged six to 11 has revealed they would include Harry Potter World, Legoland and Hollywood in their list of wonders of the world.
Legoland took the top position, showing that the little coloured blocks still captivate the imaginations of kids over 50 years since they were first sold in the UK.
The London Eye also made the cut, with one six-year old describing it as only a six-year-old can: "It's big and it's got lots of little circles with crystals in them."
Another child said that Hollywood was "a house full of famous people in the mountains". (Well, some of them certainly have their head in the clouds)
The kids might be more bowled over by Legoland and Harry Potter World than the Great Wall of China or Machu Picchu, but the young respondents did not part with tradition entirely. 'The pyramids' were their third choice of destination, with a good old-fashioned safari coming in at number two.
The full list of the children's Seven Wonders of the World are:
LEGOLAND (56)
The Pyramids (47)
Harry Potter World (44)
Castles (32 named playing outside in the park as their number one choice of past-time. Nearly three-quarters said they loved outdoor water activities.

The survey, commissioned by Persil, is part of their initiative to remind adults what the world really looks like through the eyes of a child.

Marloes Garben, Persil brand manager explained the reasoning behind the survey. Parents are "hard to impress or amaze," she says. "They have lost much of the 'wonder' that makes their kids' first time reactions so powerful.

"This is why we are asking parents to see the world through their children's eyes and let their kids to go outside and explore everyday wonders which are on their doorstep."