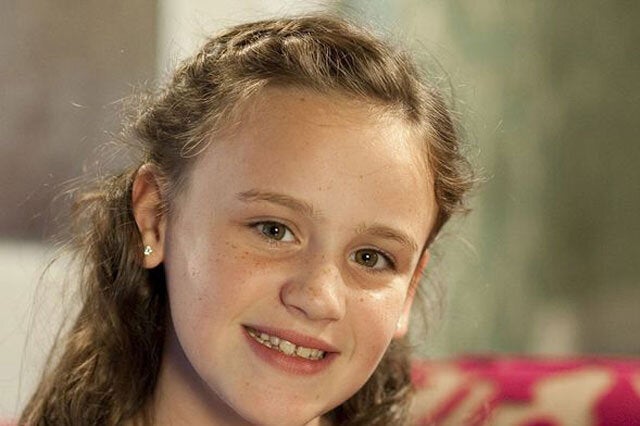 Viewers will see her become the youngest mum in soap history - beating the ITV show's plot 14 years ago when Sarah-Louise Platt had a baby at 13.
But it raises the question: is this a suitable subject for family evening entertainment?
Bosses will no doubt say it's a valid and important issue to explore, especially given that Manchester, where Corrie is set, is the UK's teen pregnancy capital, with one in 20 girls expecting a child before their 18th birthday.
But it could also be construed as a cynical and attention-grabbing way to boost ratings.
However, a Coronation Street source told The Sun: "This is bound to be a controversial storyline but the programme has a history of handling difficult subject matters in a sensitive and considerate way."
Terrible Tween Faye, played by 13-year-old Ellie Leach, has been a Corrie regular since 2011.
She has previously been shown stealing a handbag and tormenting brain-damaged Nick Tilsley.
And earlier this month, the character- who only turned 12 in the show in March - got drunk at a bowling party.
The story of Gail Platt's daughter Sarah-Louise having a baby caused huge controversy, with critics saying it would glamorise teen mums.
Other young mums in British soaps have included Albert Square's 15-year-old Sonia Fowler, Amber Sharpe in Hollyoaks, and Cindy Beale, 15, who is currently expecting in EastEnders.