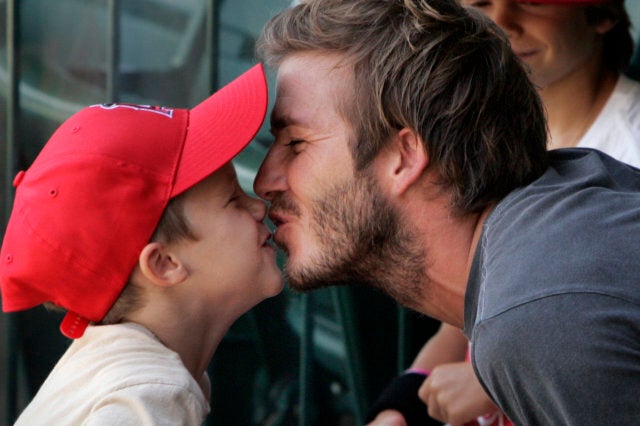 David Beckham's two youngest boys are following in the very famous football boots of their superstar dad. Ten-year-old Romeo and Cruz, nine, have been signed up by Arsenal for their under-11s and under-9s teams.
Romeo has been starring for the mini-Gunners for a while, but it's now emerged that David's youngest son, Cruz, has been snapped up, too.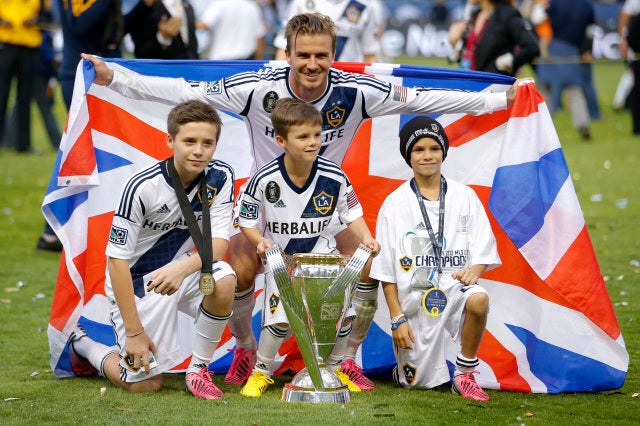 A source close to the club told the Daily Star: "It is already known that Romeo is a big Arsenal fan and he is a good player. He has been training with the team for a while now.
"But then it was spotted that Cruz has some talent too and he was asked whether he would like to start training with the club.
"He was thrilled and jumped at the chance. He has really impressed the coaches so far. He's been training here for the last week and it is going so well it is quite possible it could become permanent for Cruz."
David has also spent time with Arsenal. He trained with them last summer to keep himself fit.