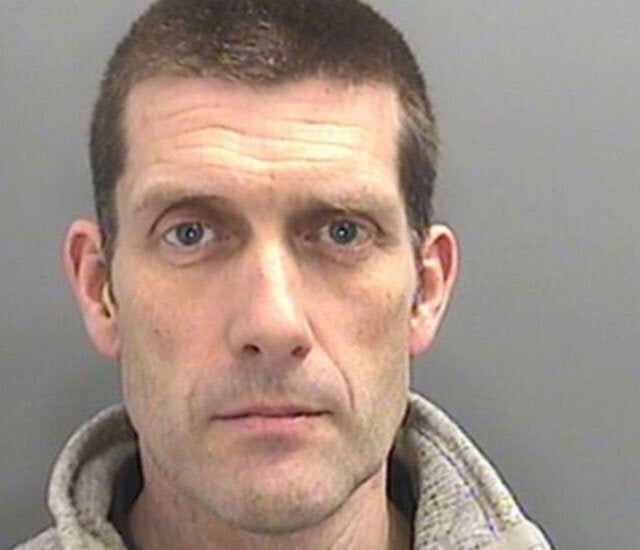 A deputy headteacher who secretly filmed children in the school toilets is still being paid his £65,000-a-year salary, it has been revealed.
Married father-of-four Gareth Williams, 47, admitted setting up the tiny spy cameras in clocks, fans and toilet cisterns to capture semi-naked children.
He even put a camera in the toilet of the changing rooms on school sports day.
But he has been paid £16,000 by education chiefs since pleading guilty to secretly filming young children going to the toilet four months ago.
A furious parent of one boy secretly filmed by Williams said: "I am absolutely horrified that this man has continued to be paid thousands of pounds after what he did.
"It's a disgrace and the council should be ashamed of themselves."
Williams has been paid his salary despite admitting his crime in January.
And he will continue to be paid out of Cardiff Council funds until a formal disciplinary procedure is completed, which could take months longer.
The Welsh Government has condemned the local authority's view that disciplinary action could not be started against Williams until he was sentenced.
Williams was jailed for five years this week after pleading guilty to 31 offences, including voyeurism in two houses and his school, as well as making and possessing more than 16,000 indecent images of children.
Williams, from Rhiwbina, Cardiff, had been deputy headteacher of Glantaf Welsh-language High School in the Welsh capital, the largest Welsh school in the country.
The court heard a total of 31 children at the 1,300-strong school aged between 11 and 16 were caught on camera.
He was investigated by police after computer specialists found he had been buying paedophile images on the internet.
His home was raided and police discovered two laptops and 11 memory sticks along with the pinhole camera gear. Williams had installed software to browse the internet undetected.
Cardiff Crown Court heard he had 16,419 indecent images of children and 691 videos. He pleaded guilty to an initial three charges of voyeurism on January 31.
Since then he has been held in prison on remand and has continued to be paid his £65,000 salary by the local education authority.
Cardiff Council insists it cannot begin disciplinary action against Williams until all criminal proceedings had been completed.
A spokeswoman said: "The sentencing concluded the criminal case against Mr Williams. Cardiff Council and the governing body are now able to take the appropriate action without delay."
But the Welsh Government said he could have been banned from teacher as soon as he pleaded guilty in January.
A spokeswoman for Welsh Education Minister Huw Lewis said: "The actions of Gareth Williams were truly horrifying, and it is simply wrong that he should have been paid following his guilty plea."