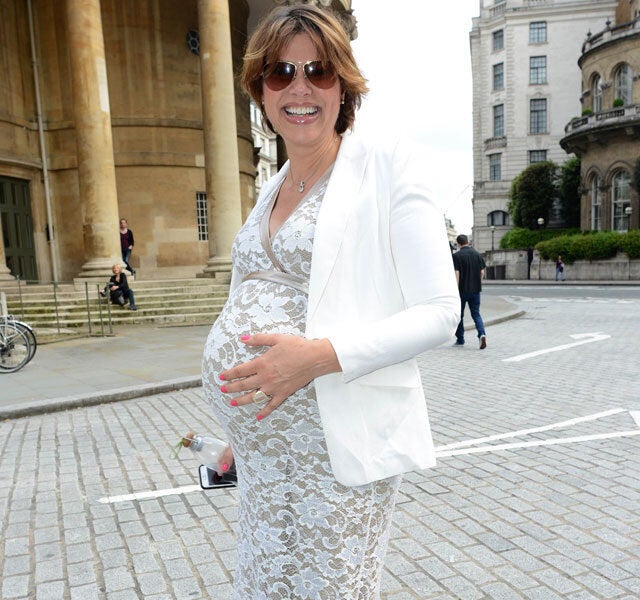 Pregnant Kate Silverton showed off her baby bump in her favourite chic lace dress.
With her due date approaching, the 43-year-old newsreader was beaming as she arrived at the BBC studios on Monday.
Talking to Lorraine at the time, Kate, who has a two-year-old daughter, Clemency, spoke of feeling blessed at becoming pregnant again.
She said: "After so many years of assisted conception and IVF, we'd got to the point where doctors were practically kicking us out of the door, saying 'not going to happen'.
"I think it's an important note to say that when you get to that point we though, OK I'll look at what I have in my life and be grateful for that and I will move on.
"And then I don't know, something just shifted and then I fell pregnant naturally."
Kate said she became broody after giving birth to her daughter, which in itself was a miracle, and became pregnant very quickly. But she sadly miscarried after six weeks, and then conceived for a third time.
She said: "But there was a little message I sent to the stars if I could just breast feed one more time and go through labour one more time... I just thought I'm going to be kind to myself with acupuncture, lots of massages, just having a really sort of sanguine approach to it."
She revealed her happy news via Twitter in January posting a snap of her scan, commenting: "Wouldn't usually tweet a scan photo but this was too sweet - baby gave us the 'ok' him/herself."