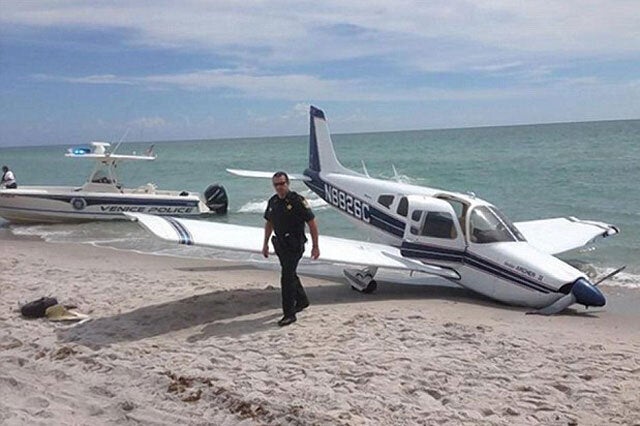 A father was killed and his nine-year-old daughter was critically injured when they were hit by a PLANE as they walked along a holiday beach.
The family – mum, dad and three children - were holidaying in Caspersen Beach in Venice, Florida, when the light aircraft made an emergency landing with horrific consequences.
Dad Ommy Irizarry, 36, was struck when the 1972 Piper Cherokee aircraft touched down on the crowded beach. He died at the scene.
His daughter, Oceana, was critically injured and was taken by helicopter to All Children's Hospital for emergency treatment.
Another woman who witnessed the incident suffered a heart attack and is still being treated.
According to reports, it's unclear how quickly the plane came down and why the father and daughter weren't able to get out of the way in time.
The plane's pilot, Karl Kokomoor, 57, of Englewood, Florida and his passenger David Theen, 60, were not injured.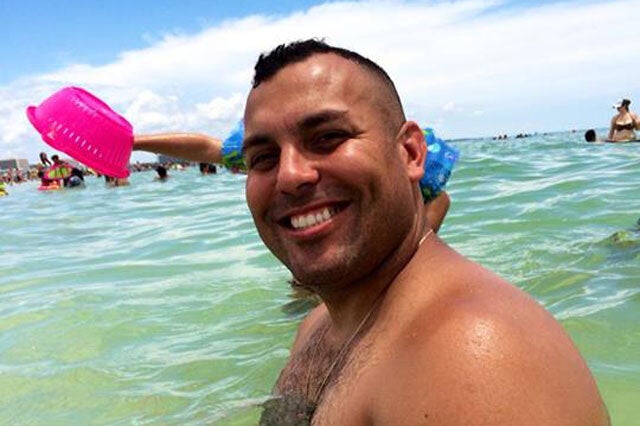 Dramatic photos and video footage showed the plane with its nose pointed down on the edge of the white sandy beach.
Sarasota Sheriff's spokesperson, Wendy Rose, said the plane issued a distress signal at 2.45pm and informed Venice Airport it couldn't make it back to the airport.
The pilot told the tower he was going to try to land on the beach.
Ms Rose told