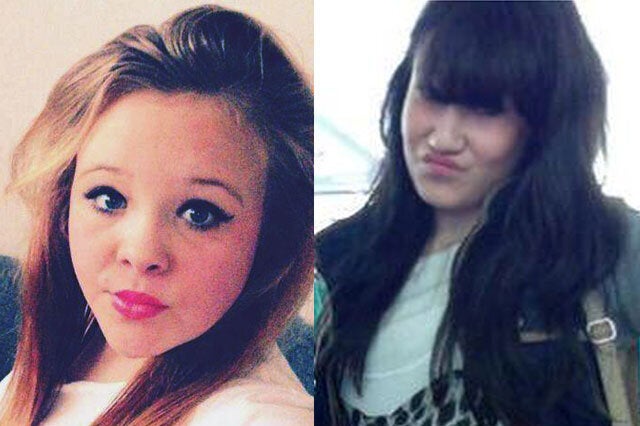 Police have appealed for help to trace two young girls who have been missing from their homes in Sussex since Sunday.
They fear 15-year-old Chloe James and 12-year-old Starlene Dempsey could be 'at serious risk' after they were last seen four days ago.
Chloe was dropped off at the railway station in her home town of Seaford at around 12pm on Sunday, and had a return ticket to Lewes where she was going to visit a friend.
A police officer spoke to her on that day and she said she would be going home, but she has not yet returned.
Chloe is believed to be with Starlene, from Crawley, who went missing after leaving an address in Portslade on Sunday.
Detective Inspector Lee Horner said: "Both girls have gone missing before and from previous experience, we believe that they may be putting themselves at serious risk due to the people they are likely to associate with.
"We have information that they are thought to be in the Newham or Tower Hamlets area of London and two Sussex officers have travelled to the capital to link with colleagues in the Metropolitan Police who are assisting with the search.
"I would urge the girls or anyone who knows where they are to contact police now on 101 quoting serial number 1385 of 27/04. If they are in danger or need medical assistance, please dial 999 immediately."