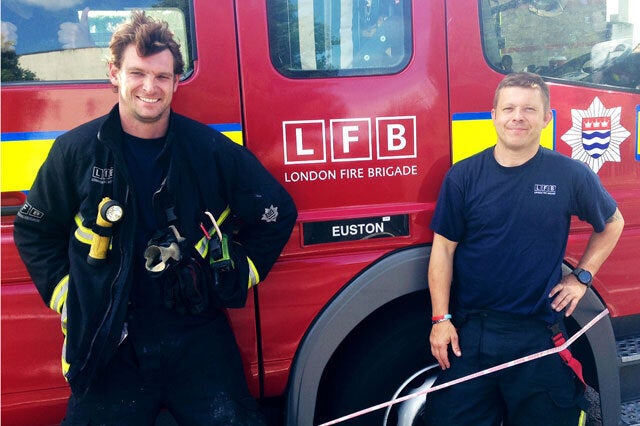 Ewelina Zimnicka and her husband, Jaroslaw, had left their home in Enfield, North London when she went into labour. But a massive fire above a restaurant had turned their route into a disaster scene, and they were left trapped in traffic two miles away from the hospital.
"Both ends of the road were sealed off and there were fire engines all around us," Ewelina told BBC News.
Over 70 firefighters were on the scene to tackle the blaze, which started in a Turkish restaurant before spreading to the flats above.
With the baby's arrival quickly becoming imminent, Jaroslaw decided to take matters into his own hands and rushed through the police cordon to get help.
Firemen Ross McLaren, 33, and his colleague Richie Hall leapt into action, grabbing first aid kits and oxygen and hurrying to Ewelina's aid.
​"The husband was driving and was in a bit of a panic," Ross told the Evening Standard. "I could see that the lady in the back seat was in the middle of giving birth and when I looked I could see the baby's head."
But unlike most men, Ross was unfazed by the sight - because he'd seen it all before on telly. A London Fire Service spokesman revealed that Ross 'knew what to do as his wife is an avid viewer of One Born Every Minute'.
While his colleague supplied Ewelina with oxygen, Ross found himself naturally slipping into the role of midwife. "I ran round to where the baby was and kept telling the lady to push," said the 15-year veteran of the Fire Service.
"Once he was born we rubbed him down to get his circulation going and when he started crying I knew it was going to be alright."
Moments after the birth, paramedics arrived to cut the umbilical cord and finally get mum and baby to hospital.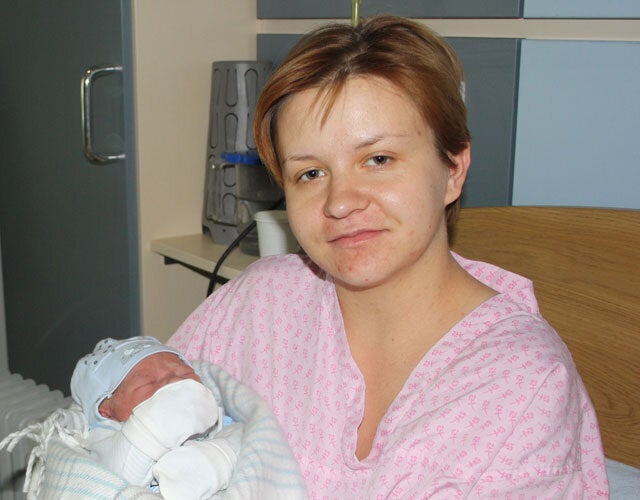 "The firemen were excellent," mum Ewelina said from the hospital where she is recuperating with newborn son Antoni. "I can't thank them and the ambulance crew enough."
Ross told the Evening Standard that he was only too happy to help, calling the unexpected drama 'one of the highlights of my career'
"Someone said to me the other day that as firefighters we usually enter people's lives at their worst moments," he mused. "So being there at such a joyful occasion makes a nice change."